Syncdocs Adds Military-Level Privacy and Security to Google Drive
New app secures data in the cloud by transparently encrypting Google Docs and Drive.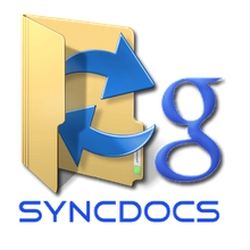 Sydney, Australia, June 07, 2012 --(
PR.com
)-- Syncdocs brought synced network storage to Google Drive. It made other online file storage software look slow and complicated. And now Syncdocs has added the holy grail of cloud – privacy and security.
"Security is still the biggest concern for anyone considering cloud," says Andrew Fields, Syncdocs' founding director. "By automatically encrypting all sensitive material, Syncdocs gives individuals and businesses the confidence they need to take full advantage of the benefits."
Seamless and transparent, Syncdocs has made it possible to store documents in Google Drive than open them instantly on any PC, laptop or phone. There's no need for Word, Excel or PowerPoint; no tedious uploading or downloading. Syncdocs merges changes made both on the desktop and in the cloud and stores every version so it's also the perfect back-up. And now, thanks to automatic military-grade AES encryption, stored documents can only be opened by designated users.
"These days, people want to be able to work and communicate wherever they happen to be using whatever device they have to hand," continues Fields. "Syncdocs makes that easier and safer. By providing safer, more convenient access to the cloud, Syncdocs can also help small business to cut IT costs and operate with greater agility."
Syncdocs can be downloaded for free from
syncdocs.com
Contact
Syncdocs
Donald Recsei
+61423614853
syncdocs.com

Contact