Training Mask LLC Looking to Promote Better Health and Stimulate Weight Loss with Resistance Breathing Device
The Elevation Training Mask 2.0 is quickly gaining exposure and popularity, because its benefits are backed by scientific facts and clinical studies.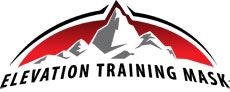 Cadillac, MI, June 11, 2012 --(
PR.com
)-- Training Mask 2.0 is specifically designed to improve cardiovascular stamina, increase lung capacity and promote better breathing habits. Former world champion and top Mixed Martial Artist Sean Sherk helped create the Training Mask for high altitude training in his personal workouts. Training Mask is now excited to release their revolutionary product, the Training Mask 2.0, to the general public on July 1st 2012.
Sean Sherk states, "I've been using masks for about 3 years now in my own training and had always kept it a secret, because I knew it was a huge advantage for me in the gym and in the cage. Being able to simulate
high elevation training
without actually going into the mountains is a huge advantage over my opponents. Now, we've created the second version of the Training Mask. Training Mask 2.0 is small, lightweight and brings a new element to anyone's every day training and health."
High Elevation Training Mask 2.0 Helps Increase Lung Capacity and Mental Focus
The Elevation Training Mask 2.0 is quickly gaining exposure and popularity, because its benefits are backed by scientific facts and clinical studies. Athletes who use high elevation training have learned that reducing oxygen consumption triggers the body to increase red blood cells, and capillary production, ultimately sending more oxygen from the lungs throughout the body. Training Mask 2.0 gives you this same effect by oxygen resistance.
By creating pulmonary resistance, the Elevation
Training Mask
2.0 helps condition the lungs, strengthen the diaphragm and increase surface area and elasticity in the alveoli (of the lungs). These benefits stem from the Elevation Training Mask's unique ability to regulate air intake, essentially restricting by resistance to mimic high altitude training.
The Elevation Training Mask 2.0 Benefits the Body for Maximized Athletic Performance:
- Increases lung capacity, forcing lungs to work nine times harder for oxygen
- Increases anaerobic thresholds
- Improves oxygen efficiency
- Helps improve energy production levels
- Strengthens mental and physical stamina
Sherk notes that "the mask not only simulates high altitude training by resistance, it also make you focus on your breathing. A lot of people can use the mask from Yoga instructors to TRX Training classes. It forces athletes to perform and train in conditions that let their bodies' breathe against resistance. It also teaches them to relax while in claustrophobic or intense situations. Using the mask 4 days a week allows my body to become acclimated to the Training Mask 2.0. It gives me a physical and mental advantage knowing that I will have increased stamina and endurance when I need it the most."
For more information about Elevation Training Mask, visit
www.trainingmask.com
or contact Casey Danford by email at
sales@trainingmask.com
, by phone at 888.407.7555 or by fax at 800.570.3414.
Contact
Training Mask
Casey Danford
231-779-4419
www.trainingmask.com

Contact