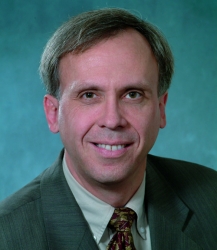 Schaumburg, IL, June 23, 2012 --(
PR.com
)-- The Congress of Neurological Surgeons (CNS) today announced that David A. Westman will assume the position of CNS Executive Director and CEO, effective July 9, 2012. Westman will succeed Regina Shupak, who has served as the CNS Interim Executive Director since October 2011.
Westman brings more than 16 years of senior executive experience with not-for-profit medical associations and other organizations. Most recently, he served as interim Chief Executive Officer at the American Association of Diabetes Educators (AADE). Prior to that, he served as Executive Director of the Emergency Nurses Association (ENA) from 2004 to 2011, where he restructured the organization into one of Chicagoland's top 101 "employers of choice" for four consecutive years (2008-2011) and launched ENA's first online educational programs.
"David Westman brings a tremendous amount of knowledge and experience to the CNS," said Christopher E. Wolfla, MD, CNS President. "His leadership will be instrumental as the CNS works to expand innovative programming and fortify its position as the leader in neurosurgical education."
"I am honored and excited to join the CNS. I look forward to working with the executive committee, staff and members of the CNS to continue the exceptional growth of this organization," Westman added.
Westman holds a bachelor of arts degree from Augustana College, Rock Island, Ill, and a master's of business administration from the University of Chicago. He is both a Certified Public Accountant (CPA) and a Certified Association Executive (CAE). Westman is active with the American Society of Association Executives, where he recently served as chair of the Key Professional Association Committee (KPAC), consisting of 40 large association chief staff executives. He is also active with Association Forum, where he led an initiative to form a large CEO networking and best practice sharing group.
David Westman photo available upon request to mll@1cns.org.
The Congress of Neurological Surgeons is the premier neurosurgical society dedicated to advancing neurosurgery by providing its 8,000+ members with the educational and career development opportunities they need to become leaders and innovators in the field. The Congress of Neurological Surgeons exists to enhance health and improve lives worldwide through the advancement of education and scientific exchange. For more information, visit the CNS online at www.cns.org.