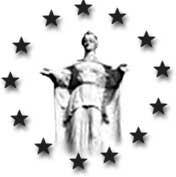 Harrisburg, PA, June 25, 2012 --(
PR.com
)-- The free lecture is given by William Martin Sloane, J.D., Ph.D., an attorney and bishop of the Anglican Orthodox Southern Episcopal Church U.S.A. At Yorktown University, Dr. Sloane's lecture is one of ten lectures in his course in Communication and Media Law.
In this free online lecture, Dr. Sloane addresses such topics of concern as:
- The search for what constitutes pornography
- Libel and slander in a society that cherishes freedom of the press and free speech
- The difference between indecent material and obscene material
- The special protections set in New York Times v. Sullivan that raised the bar for any public official to prove actual malice against a member of the press
Dr. Sloane has taught communication and media law in colleges in Pennsylvania and served for 35 years on the staff of the General Assembly of Pennsylvania, including a term as Democratic Chief Counsel to the Pennsylvania House of Representatives.
William Martin Sloane is one of 37 members of Yorktown University's founding faculty who come from disciplines in mathematics, history, philosophy, government, constitutional law, art history, architecture, religious studies, classics, biology, accounting, marketing and other disciplines that contribute to the curriculum in 12 degree and certificate programs.
This free lecture may be accessed at
http://yorktownuniversity.edu/about.cfm