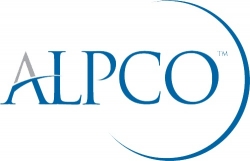 Salem, NH, July 10, 2012 --(
PR.com
)-- ALPCO Diagnostics is excited to announce the launch of an ELISA specific for measuring mouse sclerostin in serum and plasma. Sclerostin inhibits osteoblast activity via antagonism of the wnt signaling pathway and plays a key role in the regulation of bone formation. Reports show that sclerostin expression and/or circulating levels are elevated in osteoporosis, immobilization-induced bone loss, rheumatoid arthritis, multiple myeloma and bone metastases, making it a therapeutic target of great interest for the fields of bone and cancer research. There are indications that sclerostin levels are also elevated with chronic kidney disease, suggesting relevance in the study of renal insufficiency as well.
The commercial release of the
Mouse Sclerostin ELISA
serves to expand ALPCO's current bone metabolism portfolio which consists of assays including Human Sclerostin, Human Osteoprotegerin and sRANKL, Mouse/Rat Osteoprotegerin and sRANKL as well as kits specific for Human and Rodent Osteocalcin. The Mouse Sclerostin ELISA is available worldwide.
About ALPCO Diagnostics
ALPCO was founded in 1990 as an importer and distributor of high quality research immunoassay kits. Since that time, their primary goals have been to offer a diverse line of assays that appeal to their broad customer base while also providing exceptional customer service and product support. Continued achievement of these objectives has been complemented by an increase in internal and collaborative product development and manufacturing and expansion of its international distribution network.
www.alpco.com