Award Winner Tells Global Forum That Change Management Practices Need to Change
New reports reveal quicker and more affordable ways of delivering multiple benefits.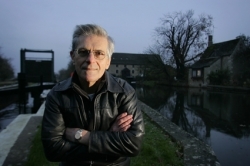 Peterborough, United Kingdom, July 16, 2012 --(
PR.com
)-- Many change management practices are a throwback to the 1980s according to Prof. Coulson-Thomas speaking in India at a global forum. Delivering the keynote speech a day before receiving an international Change Agent and Transformation Leader Award he told delegates: "Expensive, general and disruptive top-down initiatives need to be replaced by cheaper and more flexible ways of providing the bottom-up support that enables people in the front-line to quickly deliver multiple benefits."
The Adaptation chairman found that some of the approaches described at the two day event could have been taken from his1992 book "Transforming the Company," described by The Times newspaper as a "classic of the genre": "While many of the book's central messages are still valid too often new and more affordable transformation options are being ignored. In situations of uncertainty requirements and priorities may have changed by the time many 'traditional' approaches have delivered."
Coulson-Thomas' latest reports "Talent Management 2" and "Transforming Public Services" draw upon a five-year investigation of corporate practice in areas such as change, talent and knowledge management to identify the most cost-effective approaches. He finds "Too often change management practitioners fight unnecessary battles rather than champion approaches such as performance support which benefit individuals and organisations and which people readily and enthusiastically adopt."
The Professor believes the focus of corporate governance and boardroom debate needs to change: "There is much that independent directors should challenge. For example, many companies commission expensive culture change programmes, even though different parts of an organisation may need different cultures, relationships may need to be built with people from a great many cultures, and the form of organisation and culture required in future years may be uncertain."
Coulson-Thomas' investigation suggests: "If culture change to achieve certain behaviours and prevent others is being sought the chances are it is unnecessary even if it could be achieved. Changing performance support and remuneration incentives to help and motivate people to do what is desired, and prevent or discourage what one is seeking to prevent, may well achieve the results required and other benefits in a small fraction of the time and at much less cost."
The Change Agent and Transformation Leader Award winner finds: "People resist changes which disadvantage them. Blatantly squeezing more out of people without any compensating benefit for them is unlikely to engage. In contrast making it easier and less stressful for people to excel at difficult jobs yields advantages for both employers and employees. Performance support is often quickly adopted without the need for 'corporate communications' and 'management of change' programmes."
Coulson-Thomas feels more directors should challenge contemporary practices: "Boards consider expensive coaching arrangements for the few rather than adopt affordable ways of providing people across the organisation, business and channel partners - and customers and users - with 24/7 support. Why when people in the front-line and customers can be helped to help themselves should so much effort be devoted to changing organisations rather than eliminating areas that are no longer required?"
In many areas Coulson-Thomas fears "directors engage in groupthink and 'follow fashions.' Getting the right balance between change and continuity is especially important. Unnecessary changes can be stressful and disruptive of important relationships. Boards should only change what needs to be changed and ensure that people understand why change is needed and are equipped to bring it about."
The chairman of Adaptation told delegates: "Sometimes it requires courage not to follow the herd in making certain change. Some boards have been saved from the consequences of poor decisions by a reluctance of people to implement them. Marconi was not so fortunate and brought to its knees when its policy of investing in internet related businesses at inflated prices was driven through the organisation."
The award winner has found "Organisations need to adapt more quickly and with much less effort and collateral damage. The right support arrangements can be personalised and help people to cope with uncertainty and quickly change direction. They can also impact directly on behaviours independently of corporate cultures, structures and processes, and enable bespoke responses to individual customers."
Agility, affordability and speed of reaction are increasingly important. For Coulson-Thomas: "Performance support can allow new offerings to be launched and new policies quickly implemented on a global basis. Once customers, users and front-line staff are properly supported expensive corporate restructurings may no longer be required. Letting different parts of an organisation organically evolve may be a cheaper and more sensible option."
Prof. Coulson-Thomas was speaking in India at Mumbai's Taj Lands End Hotel where he gave a keynote presentation at a global forum on change management and received an international Change Agent and Transformation Leader Award. The award was presented by two of the Ministers of Education attending the World Education Conference. The related events held at the hotel over two days attracted delegates from 88 countries.
Talent Management 2 and Transforming Public Services by Colin Coulson-Thomas set out a more affordable way of creating high performance organisations. They can be obtained from www.policypublications.com. Reports on critical success factors for key corporate activities and what high performers do differently in these areas are also available from Policy Publications, along with Winning Companies; Winning People on helping average people to excel at difficult jobs and Developing Directors on building an effective boardroom team.
Prof. Colin Coulson-Thomas, an experienced advisor, chairman and independent director has been the vision holder of successful transformation programmes and has held public sector board appointments at national and local level. The world's first professor of corporate transformation, he is chairman of Adaptation and a part-time member of the business school team at the University of Greenwich and counsels organisations worldwide. Colin has helped over 100 boards and management teams to improve performance and can be contacted via www.coulson-thomas.com
Contact
Adaptation Ltd
Colin Coulson-Thomas
0044(0)1733361149
http://www.adaptation.ltd.uk
http://www.policypublications.com

Contact