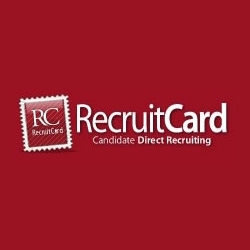 Indianapolis, IN, June 22, 2007 --(
PR.com
)-- Appendant Marketing Group, a nationally-focused recruitment marketing company, is proud to announce the one year birthday of its flagship product, RecruitCard.
RecruitCard is a nextgen direct mail recruiting tool which unites web-based response tracking, customized design, personalized job sites, and individualized postcards.
Since its inception, RecruitCard has revitalized direct mail recruiting, having served in over 40 nationwide campaigns, reached over 200,000 prospective job candidates and proven, campaign after campaign, that it yields an average response rate five times higher than that of traditional direct mail. Companies such as LifeCare Hospitals, Martin Fletcher, Travelers Insurance, and Nationwide have chosen to implement RecruitCard campaigns as part of their recruitment efforts, and the product boasts a ninety per cent rate of repeat business.
According to Mark Anderson, Appendant Marketing's VP of Business Development: "Essentially, a RecruitCard gives a job prospect their first hands-on experience with a company looking to hire, and it drives that prospect to reach for more. Companies like it because it's cost-effective, and they can track the campaign's results easily. The RecruitCard Solution engages both the active and passive jobseeker, and hones in on the specific kind of candidate the company wants to attract. Candidates love it because they get a personalized, beautifully designed postcard that's tailored specifically to them and their interests."
To celebrate RecruitCard's first birthday, Appendant Marketing Group is now attaching its newest product, Recruital, to each RecruitCard campaign. A custom-designed, targeted job family recruitment portal, a Recruital offers companies higher conversion rates, information consolidation, and trackable results.
RecruitCard (recruitcard.com) is part of the Appendant Marketing Group's family of innovative recruitment and marketing products -- tools which enhance, enrich, and ultimately revolutionize the candidate acquisition process.
About Appendant Marketing Group
Appendant Marketing Group, which launched on June 12, is an ambitious collective of business development professionals, visionary technologists, luminary designers and inspired writers. All dedicated to empowering their clientele to achieve their ongoing recruitment and marketing goals creatively and cost-effectively, without compromising quality, message, or the end user experience.
For more information about Appendant and RecruitCard, please visit www.appendant.com, or contact Angie Clowers at 317.489.4557.
###