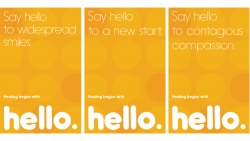 Los Angeles, CA, July 24, 2012 --(
PR.com
)-- The Worker Education and Resource Center (WERC) recently selected L.A.-based The Miller Group Marketing (www.millergroupmarketing.com) to assist with an important marketing initiative. WERC is a component of the Los Angeles County Health Department Services (LACHDS), and charged with maintaining and enhancing education and performance across a staff of 22,000 representing a wide array of skills and responsibilities.
WERC selected The Miller Group Marketing in L.A. to help them solve an immediate, and potentially crippling problem: revised federal standards of performance were putting a very large pool of funds at risk. The LACHDS had to reach higher levels of patient satisfaction or lose a very large portion of their funding.
The challenge: find a way to stimulate new attitudes and different behaviors among the 62% of LACHDS workforce who interact directly with patients. These are the front line workers who don't directly affect the care. But they do directly affect the experience of the mostly lower income, Medicaid patients who access LACHDS care: patients to whom "satisfaction" is a metric they rarely come in contact with in any part of their lives, and who expect long waits and indifferent attitudes. Strong medicine is required to change these perceptions.
The Miller Group relied on its extensive healthcare experience and commitment to strategic development to create a campaign that communicated simple, and highly personal messages, and which essentially forced a positive interaction with patients.
Armed with the results of agency-conducted qualitative research, the creative premise was based on a series of straightforward messages in a variety of POS (point of service) media. As importantly, a "Satisfaction Credo" was designed that enumerated a set of beliefs – or, commitments – the staff had made to patient satisfaction.
The LACHDS staff is currently being informed and indoctrinated into the new program.