The Launch of Forward Skin Care Specializing in Anti Aging Skin Care Products. Where Nature and Bio-Tech Meet in Harmony and Work in Synergy.
True and tried ingredients formulated at their highest potency to deliver on their promise: Lift. Firm. Brighten. Tighten. Multi-taskers of Olympian performance for Olympian results.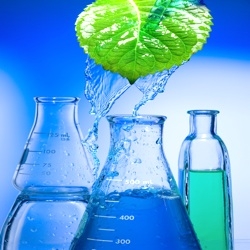 Los Angeles, CA, July 31, 2012 --(
PR.com
)-- Where Nature and Biotech meet in harmony and work in synergy: The best of both worlds. Multi-taskers.
An anti aging skin care line made up of multi-tasking Olympian products for Olympian tasks.
In perfect harmony and synergy Forward Skin Care combines the best that Nature and Biotech have to offer. Ultimately, giving birth to a prodigy of an anti aging skin care line that delivers on its promise.
Forward Skin Care develops formulas that tighten, lift, firm and brighten.
Organic products are attracting a lot of attention in the market, be it in the foods we consume, clothes we wear and packaging we use And the skin care products.
Actually as we know, all in Nature is not safe or even efficient. The ultimate best products are the ones developed when Nature and Science are combined and work in synergy and harmony. From this perspective, Forward Skin Care offers straightforward products that show results.
Products that are made "fresh" and do not sit on the shelves at department stores.
Contact
Forward Skin Care
Farida Benderradji
310-600-0943
www.forwardskincare.com
Fax:1 866 783 7247

Contact