Date Set for Slot Survivor World Series
A date has been finalised for the epic Slot Survivor World Series - and it's approaching fast.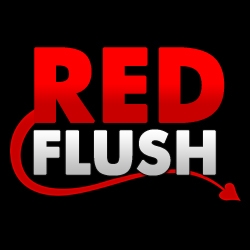 London, United Kingdom, August 04, 2012 --(
PR.com
)-- The Slot Survivor World Series tournament, which sees
Red Flush Online Casino
and Casino La Vida players from all over the globe competing against each other, will kick off on 20 August 2012.
This will be the first-ever Slot Survivor World Series, the latest and greatest installment in the seven-strong Slot Survivor series.
Several things will be upping the ante, most importantly the fact that this tournament will see the most Slot Survivor rewards and prizes in the competition's history – over $150 000.
The competition will consist of three qualifying rounds held over three weeks, followed by a two week-long final. Participants play any
Casino Games
of their choosing and deposit and wager the minimum amount in that week to qualify for the next round.
The top qualifiers in each of the three rounds advance to the finals. The top three finalists will receive fabulous physical prizes worth thousands of dollars, with the highest scorer being crowned Slot Survivor for 2012.
A great deal of the competition's sheer pot size, and appeal to gamers, comes from the fact that rewards and prizes worth thousands will be going out every week to every member who qualifies for the next round. Also, because each qualifying round will count as a separate chance for a player to earn their place in the finals, everyone has a good shot at the grand prize.
Slot Survivor enthusiasts on the continent will be especially attentive to the action, waiting to see whether or not Europe will retain the Slot Survivor crown, after victory going to German player marenr1 in 2011 and French player NOUNOURS132 in 2010.
Want a piece of the action? Signing up for Slot Survivor is very simple – opt in to the tournament from Red Flush or Casino La Vida's home pages or the Slot Survivor website, and you're in. Interested parties who are not members of either casino need to sign up with Red Flush or Casino La Vida first before they can compete in the Slot Survivor World Series.
"The Slot Survivor World Series promises to be an unforgettable experience," said Red Flush Casino's promotions manager Alex Roberts. "We hope to see you there!"
Contact
Red Returns
Sean Deville
1-888-885-4517

Contact