New Red Flush Casino Games Now Live
Adventure and riches await with Red Flush Casino's new video slots.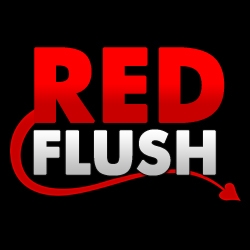 Quebec, Canada, August 11, 2012 --(
PR.com
)-- This month saw the launch of more exciting online slot games for Red Flush Casino – all waiting to be tried out by the intrepid player.
The most prominent is the Leagues of Fortune slot, available on both the Download and Instant Play casinos. The
Leagues of Fortune Video Slot
is a five-reel created in the style of Jules Verne's 20 000 Leagues Under The Sea. Players aim to get points as symbols stack up in favorable patterns while navigating enticing underwater scenes, fearsome giant squids and Nautillus-like crafts.
The best part about the game is its generosity with winnings. Microgaming has completely done away with the conventional limited payline, and has instead installed a jaw-dropping 1024 ways to win in the game.
Bounty comes in many forms, such as stacked Wilds, Scatters, Free Spins with 5x Multipliers. Plenty of twists abound, including that if three or more Treasure Chests appear on the screen, unleashing the wrath of the giant squid, which will smash reels in its fury, revealing submerged Free Spins, which are multiplied by five if won on - as much as 175 points on a single spin!
There is also a unique, new Your GambleTM feature. In this feature, the player is faced with a globe with an indicator on which they have the ability to choose gambling odds and then bet from their individual win box, customizing their risk depending on how adventurous they're feeling – being able to gamble up to 20 times the bet size per spin. Rest assured, however, that there is also a facility which allows more cautious gamers to 'bank' up to 50 percent of the bet, so that not all need be lost on an unlucky spin.
Another new game available is House of Dragons. Set in ancient China, this is a slot game of skill and strategy, as the player must use their archery skills to win points for payouts, while listening to lessons from 'the Old One' to grow you into a warrior capable of mighty wins. The game consists of five 20-line reels, containing an archery bonus game and a fan-scatter payout.
A game that will appeal to another sort of player entirely is the charming Magic Charms feature slot. Based around the archetypal symbolism of fairytales, this is a game of frequent happy endings, with a Free Games feature and the fact that all wins from the Base Game and Free Games Bonus can be doubled or quadrupled in the Gamble Feature. The main aim of the game is to try to find the frog and transform him into a prince, with plenty of magic wands and riches-laden treasure chests in between to keep you spellbound.
Both Magic Charms and House of Dragons are available on Red Flush's Instant Play casino online. Leagues of Fortune is available for playing both online and on the Download casino. Visit the
Red Flush Online Casino
for more information.
Contact
Red Returns
Sean Deville
1-888-885-4517

Contact