VIA Announces 2012 Healthcare Grant Application Deadline
$3,000 of In-Kind Translation for Programs Supporting Language Access.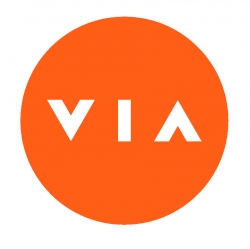 Portland, OR, August 13, 2012 --(
PR.com
)-- VIA, a leading provider of global translation and localization services, today announces a September 28, 2012 application deadline for their Translation Grant Program. The annual donation program will award $1,500 of in-kind translation services to two separate innovative healthcare organizations that that strive to improve healthcare access for underserved, limited English speaking (LEP) communities.
"At VIA, we truly believe in the importance of building community. Our team is passionate about giving back, and this grant is just one of the many ways we do so by helping decrease disparities in healthcare for underserved communities here in the U.S.," said Chanin Ballance, CEO of VIA. "We are excited to open up our grant this year to support two innovative healthcare organizations in their efforts to remove language barriers and improve the health for their local LEP communities."
To be eligible applicants must be actively working to improve access to health or healthcare for its Limited English Speaking (LEP) communities. Eligible organizations must be headquartered in the U.S. and include a program with one or more of the following focus areas: health education, accessing healthcare, disaster & relief services, environment, science & technology, voluntarism & community outreach and youth advocacy & programs. The recipient of the VIA Translation Grant will be selected the week of October 15th, 2012.
For additional information and an application, visit http://www.viadelivers.com/healthcare_grant.php.
About VIA
VIA, is a leading provider of global healthcare translation and e-learning/education services for U.S. Limited English Proficiency (LEP) communities. We are committed to improving access to healthcare by removing language and cultural barriers that may prevent people from otherwise obtaining such care. VIA offers healthcare organizations a comprehensive, affordable solution for meeting today's increasing need for multilingual communications and education. VIA services are designed to help clients quickly and easily develop the very best multicultural Web sites, marketing materials, software applications and other culturally diverse communications. Healthcare clients include: Blue Shield of California, Regence, A-dec, HemCon Medical Technologies, Senior Whole Health, San Francisco Health Plan; as well as many hospitals, school districts and state governments. Headquarters are located at 700 SW Taylor Street, Suite 300 Portland, OR 97205-3016. For more information, visit www.viadelivers.com or call us at 503-243-2007.
Contact
VIA
Rachel Weikum
503-970-4869
www.viadelivers.com

Contact