MariTool End Mill Tool Holder Giveaway – Machined In America
Win a MariTool CAT40 1/2″ x 3.0″ or a BT40 1/2″ x 2.0″ End Mill Tool Holder. Enter once, and then share for more chances to win.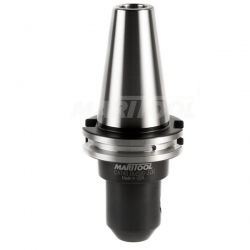 Smith Valley, NV, August 17, 2012 --(
PR.com
)-- MariTool Inc. partners with MachinedinAmerica.com to help launch the site's next promotional event. Here is your chance to get to know MariTool Inc. precision products and quality. enter for up to 10 chances to win one of their Machined in America End Mill Tool Holders ($70 value). Winner will choose from a CAT40 1/2″ x 3.0″ End Mill Tool Holder or a BT40 1/2″ x 2.0″ End Mill Tool Holder.
Open to legal US residents of the 50 United States, who are eighteen (18) years of age and older.
Contest is void where prohibited. Not all contests may be for general public and/or resale.
You may enter only once. Share the contest for 10 extra chances to win with each referral entry.
A number generator will select the Winner. Winner will specify their choice to receive one (1) CAT40 1/2″ x 3.0″ End Mill Tool Holder or one (1) a BT40 1/2″ x 2.0″ End Mill Tool Holder.
Entry must be received by September 15th, 2012 11:59PM Pacific. Winner will be notified by Email provided and must respond within 48 hours to claim the prize.
Entries are accepted using the contest entry form located at http://machinedinamerica.com. No other form of entry will be accepted as official entry.
Please read and understand all guidelines, terms and disclusure.
From the Advertiser
MariTool is a CNC tool manufacturer and distributor of machine tool accessories with over 20 years of machining experience. We pride ourselves on our customer service and technical support and we stand 100% behind our precision products. MariTool Inc. offers same day shipping on all in-stock orders placed M-F by 4pm CT and has will call service available for local customers. Visit their Web site www.maritool.com and check out their full line of Tool Holders, Cutting Tools and Machine Accessories.
About the Site
MachinedinAmerica.com is owned by Tap Associates, Inc. and is staffed by volunteers working to develop interactive online ideas and contests that help to promote American made products, manufacturing and machining.
"Once again, 1027 Design developed a platform that allows for a 250Lx500W pixel (billboard) graphic banner, marketing text along with a remarkable giveaway feature (contest domination) that adds an interactive kick for the advertiser and entrants," Pamela Gurr, Site Administrator, points out.
"MariTool, Inc. is a perfect example to help get the free ad and product giveaway event started. We hope many will benefit from the combined individual efforts made to set up and manage this platform specifically for companies in need or seeking to promote their (Machined in America) product," said Ms. Gurr.
About the Event
The participating advertiser sponsors each event and machinedinamerica.com and/or site administrator do not receive any compensation from any advertiser. Advertisers may choose any combination that includes the giveaway module feature. Advertisers simply provide the text for their message and graphic banner (per guidelines) along with the terms, description and photo of their product giveaway. We will then publish the content, set up the giveaway feature and manage the event. Search Engine placement – PR release – Twitter tweet are included. All other social media and efforts to generate traffic will be up to the participating advertiser.
How to Advertise
Visit the machinedinamerica.com site, read all the terms, send an email to request an Advertiser Agreement form. Confirmed Advertiser Agreement forms with a registered Business Name, location and product made/machined within the *United States of America are scheduled on a first come, first served basis (next availability).
How to Get Involved
Everyone can help promote hometown industry, manufacturing and machining. Please help support the advertiser by sharing the post and product giveaway. You can also contact us for a logo and link to place on your site.
Contact
Tap Associates, Inc.
Pamela Gurr
775-465-1600
www.tapextension.com

Contact