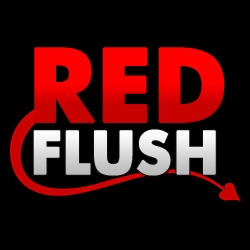 London, United Kingdom, September 04, 2012 --(
PR.com
)-- One of September's new game arrivals is set to change the face of online gaming at Red Flush Casino with a revolutionary new idea: an online video slot that plays like an arcade game.
To be released this month, Max Damage and the Alien Attack video slot is a spaceship shooting game in which the player, as the valiant Max Damage in his trusty space craft, must hit as many space ships as possible while losing as few of their own six lives as possible, just as they would in an arcade game.
"We have never had a game like this before, and it was an exciting departure from our tried and trusted gaming formulas. I am excited to see how players will respond to Max Damage and the Alien Attack, as it is such a unique game," said Red Flush Casino's promotions manager Alex Roberts.
Roberts added that Red Flush is anticipating that the game will be especially popular with their new
online casino UK
site in particular, as the spread of
UK slots
seems to indicate that the British gamer prefers a good space romp.
The game's features are entirely unique, with the usual Reels, Paylines, Wilds and Scatters making way for uses Boosters, Upgrades, Lives and Levels. Free Spins come in the form of 'Freebies', and other bonuses come in the form of space-themed missiles, Wormholes and nukes and arcade-inspired extras like firepower upgrades and Health, Life, Damage and Shield boosters.
Points are awarded as and when the player shoots down enemy ships which aim to collide or return fire on the hero. More points are awarded when the player kills the bigger and more challenging 'boss ships' which emerge as the levels progress. The levels go up to level 9, the hardest, in which Max Damage must shoot down the last and meanest boss ship to win the game.
Part of what gives the game its instantly recognisable "arcade game" feel is the vertically-oriented screen, on which down which alien spacecraft encroach on Max Damage from the top of the screen as in vintage arcade shooting games.
Apart from this homage to games past, the graphics, sound effects, gaming power and rewards are typical of Microgaming and feel current and complex enough to offset the naivety of the game's concept.
For more information and more games available, visit the Red Flush Casino website.