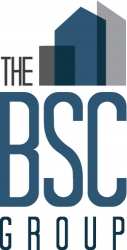 Chicago, IL, September 06, 2012 --(
PR.com
)-- The BSC Group, LLC, a leading commercial real estate financing advisor and provider of debt and equity capital solutions for self-storage owners, announced it has arranged $60.3 million in financing on behalf of nine self-storage industry owners in the past 60 days. With this round of financing, the total volume of debt and equity placed by The BSC Group team now exceeds $2.5 billion.
"We understand the specialized financing requirements of self-storage owners, which helps us leverage our extensive capital markets experience to obtain unique solutions across sectors and lenders," said Devin Huber, a principal with The BSC Group.
The nine projects included financing, refinancing, construction and improvement loans and a range of self-storage owner circumstances across the country.
Complex Workout
The BSC Group helped a New Jersey-based owner find a joint venture partner and obtain financing totaling $23 million to restructure and consolidate debt on seven self-storage facilities. These facilities were originally collateralized by a complicated mix of commercial mortgage-backed securities loans and traditional bank loans. The BSC Group was able to use its market experience to provide reliable valuations to the servicers separate from those of the lenders, convincing the various decision-makers that their best option was to work with the existing owner, rather than taking back the properties.
"Because the owner had funded several of his properties with both CMBS and bank loans, it was quite complicated to unravel," said Huber. "We were extremely pleased that our efforts helped him revive and simplify his financial situation."
Midwest Construction
An experienced, large operator selected The BSC Group to secure a $21.5 million development loan with bank financing in the Midwest.
"The client thoroughly understood his financing options but knew our relationships would secure him the best deal," said The BSC Group Principal Shawn Hill. "As a result, he is pleased with the terms we were able to negotiate.
Midwest Trio
Three separate clients in the Midwest utilized The BSC Group's lending network to obtain a $4.5 million CMBS loan to refinance an expansion loan, secure a $9.9 million acquisition loan on a four-property facility, and obtain a regional bank loan for a new acquisition.
Out-of-State Acquisition
The BSC Group was also engaged to arrange financing for the $3.15 million acquisition of two self-storage facilities in Tennessee.
"The client was a first-time buyer and was aware he would have hurdles to clear to obtain financing for an 'out-of-state' acquisition," said Hill. "By arranging high-quality deals, we were confident we could ensure a smooth purchase process."
Solar Loan
Reinforcing The BSC Group's commitment to the "greening" of the self-storage industry, the team secured a "solar loan" for a self-storage operator in New Jersey to install solar panels on their 72,000 SF facility.
SBA Loan
The firm's experience with the Small Business Alliance programs helped secure a 504 Loan from the Small Business Administration, utilizing a local Certified Development Corporation on the East Coast.
"Our goal is to procure customized capital solutions that help our clients overcome financial challenges," Huber said. "Our most recent projects strengthen The BSC Group's position in the industry and further demonstrate our ability to deliver."
About The BSC Group
The BSC Group, LLC was offers financial and loan advisory, mortgage brokerage, and loan workout solutions to commercial real estate property owners and investors, with a special emphasis on the self-storage market. Through its capital source network, The BSC Group provides clients with access to debt and equity financing for commercial real estate investments nationwide. The firm was chosen by the readers of Inside Self-Storage magazine as the Best of Business, Finance Company for both 2011 and 2012. For more information, visit
www.thebscgroup.com
.