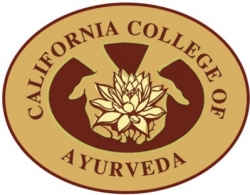 Sacramento, CA, September 07, 2012 --(
PR.com
)-- Marc Halpern and the California College of Ayurveda was recently featured in the September/October 2012 issue of PRIME Living magazine (prime-living.com), a luxury lifestyle magazine for affluent baby boomers in the greater Houston area.
Ayurveda
, which literally means "The Science of Life," is the healing science from India. It has been practiced for over 5,000 years by millions of individuals to assist the body in journeying back to optimal health. Ayurveda uses a multitude of healing modalities including herbs, diet, colors, aromas, sound, lifestyle recommendations,
panchakarma therapies
, meditation, and yoga.
Dr. Marc Halpern, D.C., C.A.S., P.K.S., (Ayurvedacharya) is the founder and president of the California College of Ayurveda. He is one of the pioneers of
Ayurveda
in the West and is considered to be a pre-eminent practitioner and teacher of Ayurveda in the United States. He is one of the few Westerners ever recognized in both the United States and in India as an authority on the subject of Ayurveda and was awarded the All India Award for Best Ayurvedic Physician. A pillar in the development of the profession in the United States, he is the co-founder of the National Ayurvedic Medical Association for which he served as Chairman of the National Committee on Ayurvedic Education from its inception in 2000 until 2005. He is also a co-founder of the California Association of Ayurvedic Medicine. A Doctor of Chiropractic with post-graduate certification in Holistic Medicine, Dr. Halpern has studied with many noted teachers from India and the United States. He is the author of Healing your Life: Lessons on the path of Ayurveda. For more details, please visit ayurvedacollege.com or call 530 478 9100.