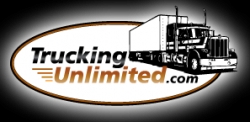 Tarzana, CA, September 11, 2012 --(
PR.com
)-- As bad economy lingers, and with unemployment on the rise, American workers should be eagerly making themselves available and filling any open job positions. However, this is not the case. According to the Truckload Carriers Association, in the month of August alone, there were 250,000+ unfilled job positions.
Truck driving jobs
on average pay an annual wage of $38,000 which is approximately $4,000 more than the annual wage of all American jobs. Not to mention that the top 10% of truck driver earn upwards of $60,000. For example, Leo Wilkins, a single coast-to-coast driver from St. Charles, Minnesota who has over 40 years of experience says, "Truck driving can be good work, and very highly lucrative," as he takes home over $150,000 per year.
From this we can make one of 2 possible assumptions. That A) truck drivers don't like driving trucks or B) truck drivers are unaware of most of these open positions. The obvious answer is choice B.
The need for better truck driving job sourcing has been made obvious by some of the trucking giants such as Schneider National, who are very aggressively recruiting truckers on their web sites as well as other recruitment websites.
The oldest and most respected recruitment website for finding truck driving jobs is TruckingUnlimited. TruckingUnlimited.com helps truckers find driving jobs by city, state, position, and more. Company drivers, Owner operators and truck driving school graduates can find the best
truck driver jobs
and over the road careers.
Hopefully, with websites like TruckingUnlimited.com, trucking companies nationwide can find more employees, and more drivers can find good employment.