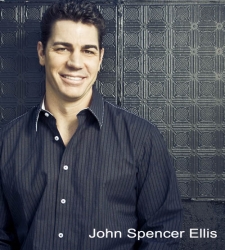 Rancho Santa Margarita, CA, November 27, 2012 --(
PR.com
)-- As one of the hottest businesses today, the fitness and coaching business continues to evolve, with new best practices and emerging trends. A new interview with Erik Rokeach of FreeBusinessInterviews.com and fitness and personal development guru John Spencer Ellis shares free tips, tools and tactics for anyone in the fitness or coaching business at http://johnspencerellis.com/fitness-coaching-business-best-practices-and-emerging-trends/.
The new video answers the following questions:
Have you been wondering if what you're doing to get more clients is the best possible solution?
Have you been wondering what the highest income earners are doing each day while you are working?
Do you often think about what is needed to get to the next level of success?
What little differences will add up to make a big difference when it comes to getting new fitness clients, enhancing client retention, saving time, helping more people and taking your fitness business to the highest level?
"Success in the fitness and coaching industry is about small changes. Reaching the next level isn't insurmountable," said Ellis, founder of John Spencer Ellis Enterprises, a fitness and personal development solutions company. "If someone is working as a personal trainer in a health club and making $40 a session, they might think that making $80 a session and having their own business is impossible. Believing that the next step is possible is truly the key to getting there."
In the video training, the duo discuss the importance of training and education, the difference between coaching and telling, the importance of understanding what matters to your clients rather than imposing your values and beliefs on them, why it's never all about the money, fitness and coaching packages and contests, and more.
"It's all about continuous action. It has to be based on your core, your 'why.' You've got to know exactly why you're doing what you're doing and who you are," said Rokeach, who has worked with hundreds of successful entrepreneurs and small business owners.
About John Spencer Ellis Enterprises
John Spencer Ellis Enterprises is a solutions provider for fitness and coaching professionals around the world, providing education, turn-key business programs, coaching and resources for new and advanced fitness and coaching professionals. For more information about John Spencer Ellis Enterprises or to watch the video training on best practices and emerging trends for fitness and coaching businesses, please visit
http://johnspencerellis.com/fitness-coaching-business-best-practices-and-emerging-trends/