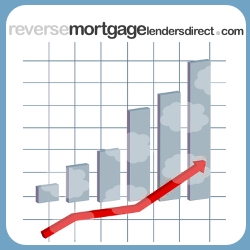 Fort Lauderdale, FL, September 15, 2012 --(
PR.com
)-- Reverse Mortgage Lenders Direct is a leading reverse mortgage website which provides unbiased information about the reverse mortgage program as well as easy access to competitive quotes for seniors interested in the
reverse mortgage loan
.
Today we are announcing the acquisition of www.aboutreversemortgages.com. Seomoz.org currently scores the sites domain authority at 78/100 thereby making
www.aboutreversemortgages.com
the most authoritative domain/website in the reverse mortgage sector.
(
www.reversemortgagelendersdirect.com
is currently scores a 47/100).
"Purchasing the most authoritative domain in our niche will allow us to expand our search engine reach into Yahoo, Bing, MSN and AOL where the site has had strong tier 1 term rankings, whilst also increasing our current rankings in Google. We believe that the web will evolve to be the most important marketing channel over the next 5-10 years, especially considering that today's boomers (reaching retirement age) are tech savvy and make up a considerable percentage of the underlying demographic shift," says Michael BenHayon, CEO
With a portfolio of over 200+ websites in the reverse mortgage sector,
Reverse Mortgage Lenders Direct
is positioned to provide seniors with information based on popular search queries, along with free competitive quotes from top lenders nationwide.
"We are aggressively expanding our SEO reach in 2012 with multiple acquisitions completed and many planned for in the future. Our website is in a strong position to take top rankings this year which will allow us to reach our internal goals of becoming the largest and most visited consumer site in the
reverse mortgage
sector. My prediction is that: over the next 12 months, there will be more consolidations and takeovers of websites which were successfully able to grab a market share in this niche. This trend should pick up quite quickly as there are only a few organically ranked web properties which would make sense for lenders to acquire (have lead volume)," continues Michael BenHayon, CEO.
Reverse Mortgage Lenders
Direct a proud member of the National Reverse Mortgage Lenders Association; an expanding consumer website/brand which provides free unbiased information regarding the HECM reverse mortgage along with the ability to quickly receive competitive quotes from top lenders nationwide. There is only 1 simple form to fill to start the free HECM comparison and we are also available through our toll free helpline 877 700 0534.