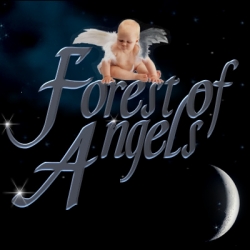 Ft. Lauderdale, FL, September 18, 2012 --(
PR.com
)-- November 17 marks the opening day for Forest of Angels. November 17th through December 24, 2012, Forest of Angels, Inc. will be transforming a local mall into a beautifully decorated Christmas tree forest. Businesses that are part of the event will decorate a tree, and compete for a top prize that will be donated to the charity of their choice. This event is expected to generate millions of visitors and will result in increased foot traffic and promotion for your business. Here's how it works:
Event attendees will vote for their favorite Christmas tree displays. The display will include the business/organization name as well as the charity the business has chosen.
The business that gets the greatest number of votes will win the top prize for their charity, which is $5000, the second runner up will receive $2500 for their charity and the third runner up will receive $1250 for their charity.
The Mall will match the $5000 prize, making the total first place prize $10,000.
100% of the profit will be distributed among the Charities. Every charity will receive a donation.
Event attendees will enjoy daily family oriented activities such as petting zoo, puppet show, daily raffle, goodie bag for kids, story time, choir, ornament creation, drawing station, magic show, face painting, Elmo, Captain America and other lovable characters, pictures with Santa, etc.
Businesses will be advertised for the entire five weeks and will be promoted on website and social media such as YouTube, Facebook and Twitter.
For maximum exposure for a business and charity be part of this event.
For more information please call 954-509-3771 or visit the website at forestofangels.com