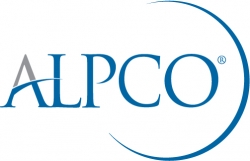 Salem, NH, October 04, 2012 --(
PR.com
)-- A collaboration between
ALPCO Diagnostics
(Salem, NH) and the Mayo Clinic (Rochester, MN) has yielded a poster that will be presented at this year's ASBMR meeting in Minneapolis. Stop by ALPCO's booth (#106) or visit the poster on Monday, Oct. 15 from 11:30am to 1:30pm to learn more.
Measurement of Serum Sclerostin by an Enzyme-Linked Sandwich Assay in Sost Wild type and Knock-out Mice
Sclerostin, a protein product of the SOST gene, inhibits osteoblast activity via antagonism of the wnt and BMP signaling pathways and plays a key role in the regulation of bone formation. Altered sclerostin expression and/or circulating levels could play a pathogenetic role in demineralizing disorders such as immobilization-induced bone loss, osteoporosis, and rheumatoid arthritis.
The availability of an assay capable of measuring serum or plasma sclerostin concentrations in small volumes would be helpful in assessing the role of sclerostin in mouse models of bone disorders characterized by altered turnover. To this end, ALPCO developed a novel mouse sclerostin immunoassay and tested its specificity in a sclerostin knock out mouse. The assay utilizes a polyclonal antibody sandwich assay to detect mouse sclerostin and requires 25 µl of sample (serum or plasma) for duplicate measurements. The lower level of detection of the assay is 17.4 pg/mL with a calibrated range of 37.5-1200 pg/mL. Spike/recovery studies using recombinant mouse sclerostin yielded recoveries ranging from 87 – 118%, dilution linearity ranged from 105 – 118% and intra- and inter-assay precision were <15%. For wild type mice, samples give OD determinations in the range of 0.32 to 0.57.
To ascertain the specificity of the assay, the Mayo Clinic generated a sclerostin knockout mouse and compared circulating sclerostin concentrations in wild-type (sost+/+) and knockout (sost-/-) mice. In sclerostin wild-type mice (n=7), sclerostin concentrations ranged from 432 – 810 pg/mL, while circulating sclerostin concentrations in sclerostin knockout mice (n = 8) were below the lower limit of quantitation of the assay (≤37 pg/mL). Of note, although the concentrations of sclerostin in sost-/- mice were below the level of detection of the lowest standard, sera from knockout mice still showed OD determinations that were above background. This finding suggests that a blocking agent could be employed in order to normalize background in this assay. Alternatively, absorbance values obtained in sera from sost-/- mice could be subtracted from those obtained in experimental samples.
These data demonstrate that the ELISA employed in this study is specific for mouse sclerostin and should therefore serve as a useful tool for exploring differences among mouse models of bone disease.