Red Flush Mobile Win Makes History
Mobile casino games player G.Y. scored the biggest Red Flush Mobile win in history last week.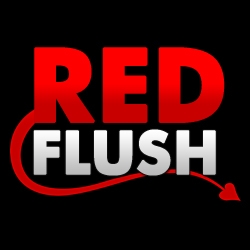 London, United Kingdom, October 31, 2012 --(
PR.com
)-- Many people play casino games from their mobiles to while away spare minutes of the day, but few expect to win fabulous sums of money from their pastime. Yet this is exactly what happened to lucky mobile gamer G.Y. recently.
It was a week like any other for Australian gamer G.Y., as he played Red Flush casino games on his mobile phone. With one crucial difference – this particular three days netted the player over $80 000 for his efforts.
On 24 October G.Y. was playing a new favourite on his mobile phone, the popular Thunderstruck II, when the gods of Asgard smiled down on him and he won $24,225.00.
The very next day, while playing Thunderstruck II again, G.Y. hit an even bigger payout – a whopping $70,485.00.
However, the action wasn't over yet. Because good things come in three's, Lady Luck paid yet another visit to the player, when he returned to a previous mobile favourite of his, Mermaid Millions. On 29 October, the fish-tailed mobile slot netted him another $15,105.00.
According to Red Flush Casino promotions manager Alex Roberts, mobile playing at Red Flush Casino has gone through the roof since the craze over Apple's new iPad Mini comes to a crescendo before the new gadgets are released on 2 November.
"Red Flush Casino is one of very few online casinos which boasts a software platform specifically designed for users playing on iPads, iPhones and iPods – which means that the more people use Apple technology, the more they look for online casino gaming equipped to compliment that software best – and that leads them to Red Flush Mobile," Roberts said.
In total, G.Y. won over $109,000 – the largest recorded Red Flush Mobile win by one player in a single week.
"We are thrilled for G.Y. – simply thrilled. A lot of players assume that one needs to be playing the Download or Instant Play casinos with Red Flush to win the really big money, but G.Y. proves that this isn't the case. G.Y. is the largest Red Flush Mobile win to date, but is only one of many mobile players experiencing payouts every day. Hopefully even bigger winnings are coming for more mobile players, and for G.Y. again as well," concluded Roberts.
For the scoop on more winners, visit the
Red Flush Mobile
website.
Contact
Red Returns
Sean Deville
1-888-885-4517

Contact