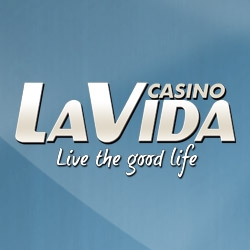 Toronto, Canada, November 03, 2012 --(
PR.com
)-- The festive season draws ever nearer, and while it promises generosity and cheer, many shoppers will be feeling anything bust merry as the expenses and the stress of Christmas shopping looms.
One way to earn a little end of year cash and have fun at the same time may well be Seasons Winnings, the online casino games extravaganza heading for Casino La Vida later on this month.
Seasons Winnings is an annual end-of-year tournament for the casino, and it consists of six weeks of gamers playing against each other in a leader board style tournament for bigger and bigger prizes.
"Seasons Winnings is one of the highlights of Casino La Vida's calendar. The generosity of the festive season really comes across and a lot of fun, not to mention winnings, is had by all," said Victoria Lamonte, promotions manager to Casino La Vida, which is hosting the tournament.
This year, Seasons Winnings will get particularly lavish, according to Lamonte, with $300 000 in cash, prizes and giveaways going out to participants.
Aside from this, the tournament will also feature daily offers and promotions with extra points and loyalty points, cashback offers and other treats in order to keep playing interesting and profitable. Details on these promotions will be given to each Seasons Winnings participant in the form of an exclusive advent calendar.
Seasons Winnings is a six week tournament, comprised of three qualifying rounds and a three week-long final, after which the player with the most points accrued in the final will be crowned overall Seasons Winnings champion.
"One of the best things about Seasons Winnings is that there are three whole qualifying rounds, each a week long, in which to qualify, so every player gets a chance to earn their spot in the final," added Lamonte.
The final is well worth aiming for, particularly for those trying to cut Christmas costs. Among the prizes for those who win the qualifying rounds are a Kindle Fire HD, an HD Multimedia Player, an Apple iPad 3 and thousands in bonus credits. Those longing for a festive getaway will be especially interested in the grand prize for the winner of the final: a $20 000 luxury skiing holiday.
Seasons Winnings kicks off on 26 November.
Seasons Winnings contestants must have an active
Casino La Vida
account to join in the fun. Those who are not members can simply visit the site and follow the instructions provided and make their first deposit to become a Casino La Vida player.