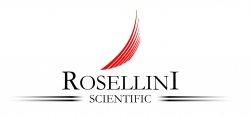 Dallas, TX, November 15, 2012 --(
PR.com
)-- Rosellini Scientific, LLC announced it has entered into a distribution agreement with Dynatronics Corporation (NASDAQ: DYNT) in which Rosellini Scientific is named the exclusive distributor of Dynatronics specialty equipment in northern Texas. Dynatronics manufactures markets and distributes advanced-technology medical devices, orthopedic soft goods and supplies, treatment tables and rehabilitation equipment for the physical therapy, sports medicine, chiropractic, podiatry, plastic surgery, dermatology and other related medical and aesthetic markets.
Rosellini Scientific, LLC has recently completed the acquisitions of Integrity Medical Sales, and Elite Biomedical which will enable the Company to offer an unparalleled ability to provide a single point of contact for clinical products and services for health care facilities.
"We believe that the Dynatronics' product line offers unparalleled medical devices to the providers and patients who have come to rely on this brand. We are excited to be able to offer our customers a comprehensive suite of products and clinical engineering services," explains Eddie Bright, Director of Sales.
With proprietary "in-sourced" healthcare technology management programs, Rosellini Scientific expects to continue to deliver round-the-clock response and vendor-neutral data for equipment lifecycle management for existing clients. Already a leader in biomedical research, the Company hopes to rapidly expand as the service provider of choice for Texas hospitals, physician networks, physical therapy clinics, ambulatory surgery centers and nursing homes.
About Rosellini Scientific: Rosellini Scientific invests both expertise and capital in the development of medical technology that utilizes electricity to alter the nervous system. It collaborates with leading researchers and partners with pioneering universities and companies. As a global leader in the business of technology, it is creating an active market for translational medicine that connects medical providers, buyers, sellers and inventors.