Bringing Cheer to the 2012 Holiday Season, Estes Audiology Offers Free Hearing Aids
"Gift of Hearing" Annual Holiday Giveaway by Estes Audiology Will Award 3 Sets of Hearing Aids to Deserving Individuals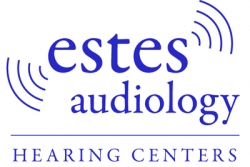 Austin, TX, November 15, 2012 --(
PR.com
)--
Estes Audiology
, a professional hearing healthcare provider dedicated to improving the lives of the hearing impaired and their families, announces the start of its 'Gift of Hearing' annual holiday giveaway. Each year during the holiday season, Estes Audiology awards 3 sets of hearing aids to worthy individuals who suffer from hearing loss and lack financial resources. Estes Audiology uses the holiday season each year to assist these unsung heroes who currently enrich other's lives yet miss life due to hearing loss.
The staff at the New Braunfels, Boerne, and Georgetown locations of Estes Audiology asks friends and loved ones in Central Texas to nominate those who might qualify for the 'Gift of Hearing'. Estes Audiology is soliciting nominations regarding qualified participants starting today through November 30th. In early December, the chosen recipients of the 'Gifts of Hearing' will be notified and appointments for hearing evaluations and fittings will be scheduled. All applicants will be considered.
"Life at its best has its peaks and valleys and I cannot imagine negotiating through life without the sense of hearing. Studies show that hearing loss not only affects relationships, developmental learning, and work, it even affects mental health," said Soriya Estes, Au.D., founder and owner of Estes Audiology. "For the 7th year in a row, therefore, we ask the people of Central Texas to help us treat hearing loss by nominating someone they love who needs assistance with hearing healthcare. Help us transform someone's life by giving them the 'Gift of Hearing'."
To be considered as a possible recipient for 'the Gift of Hearing', participants should fill out the application form describing how hearing aids would impact them and the lives of the people with whom they interact. A link to the forms and contest guidelines may be found on the Facebook page of Estes Audiology or you may pick up an application at any Estes Audiology location. Nominations and essays for the 'Gift of Hearing' holiday giveaway may be submitted directly to
info@estesaudiology.com
or may be mailed to Estes Audiology Hearing Center, 1528 Common Street, Suite 5, New Braunfels, Texas 78130. The winners will be selected based on the following criteria: hearing need, financial need, opportunity to impact the recipient's life, and opportunity to impact the lives of the people with whom they interact.
This is the seventh year that Estes Audiology Hearing Centers has given away sets of hearing aids to deserving individuals. Since the 'Gift of Hearing' program's inception in 2005, Estes Audiology has given away more than 16 pairs of hearing aids to hearing impaired individuals – an in-kind donation worth more than $72,000.
Estes Audiology, a woman-owned professional hearing healthcare provider, was founded by Soriya Estes, Au.D., a well-known Central Texas audiologist and adjunct professor at the University of Texas-Austin. Estes Audiology currently has offices in New Braunfels, Georgetown, Boerne and San Marcos. Putting its patients first, employing only the most talented and educated staff, using state-of-the-art measurement tools, and providing the most digitally effective hearing solutions and devices, Estes Audiology is the hearing healthcare provider of choice in Central Texas.
To learn more about Estes Audiology and to take its online hearing evaluation, visit
www.HearLifeAgain.com
.
Contact
Estes Audiology
Vada Dillawn
512.241.1945
www.HearLifeAgain.com

Contact