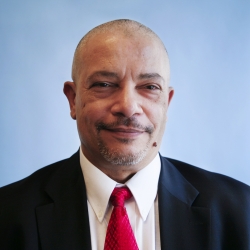 New York, NY, December 04, 2012 --(
PR.com
)-- The U.S. Panel of the International Association of Structural Control and Monitoring (IASCM) has invited Dr. Mohammed Ettouney, a principal of Weidlinger Associates, Inc., to represent the U.S. as a member of the panel's delegation to the 6th International Workshop on Structural Control Monitoring (IWSCM). The workshop, which will be held December 10 and 11, 2012, at the University of Technology, Sydney, Australia, is organized by the university's Centre for Built Infrastructure Research, School of Civil and Environmental Engineering.
Convening once every four years, the IWSCM is an engineering think tank for the discussion and plotting of research trajectories in the fields of structural control and monitoring. Scholars from each of the IASCM's regional panels are invited to share their perspectives. The workshop will include presentations by invited speakers, panel reports, and working group discussions focused on major research trends and applications of SCM technologies. Ettouney, a recognized authority on structural health monitoring, will represent the organization's U.S. Panel.
"It is an honor to be invited to participate in this influential workshop," said Ettouney. "It provides a unique opportunity to share and exchange insights that will influence the direction of future research in the field."
Among the topics to be discussed are:
· Smart materials and structures
· Smart sensors, wireless sensors, and sensor networks
· Smart actuators, dampers, and systems
· Damage identification and localization, and model updating
· Safety evaluation, reliability forecasting, and lifecycle performance-based design
· Implementations, and design guidelines and codes, of SHM
· Structural control theories
· Implementations of structural control devices
· Benchmark problems of structural control and monitoring
· Control and monitoring for disaster mitigation, prevention, and alert in megacities
Dr. Mohammed Ettouney was recently designated a Distinguished Member of the American Society of Civil Engineers (ASCE) and is a fellow of its Architectural Engineering Institute (AEI). He is currently a member or chair of several committees of AEI, the American Society for Nondestructive Testing (ASNT), and the Structural Engineering Institute (SEI), also sponsored by ASCE. Ettouney is a licensed professional engineer and has been with Weidlinger Associates since 1984. He is the coauthor, with Dr. Sreenivas Alampalli of the New York State Department of Transportation, of Infrastructure Health in Civil Engineering, a two-volume technical treatise that defines the agenda for a holistic approach to infrastructure design, inspection, maintenance, repair, and decision making.
Weidlinger Associates, Inc., is a 300-person structural engineering firm that designs and rehabilitates buildings, bridges, and infrastructure and provides special services in applied science, forensics, and physical security. The firm, which celebrated its 60th year in 2009, is recognized worldwide for its innovative and practical design solutions and for its long-term commitment to advancing the state of the art in engineering. Headquartered in New York City, the firm has branch offices in the United States and the United Kingdom. For more information, please see www.wai.com.