Battlestar Galactica Ships in to Red Flush Casino
The new Battlestar Galactica video slot is now live at Red Flush Casino – and it's out of this world.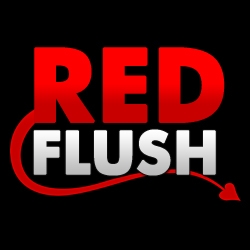 London, United Kingdom, December 05, 2012 --(
PR.com
)-- The most iconic spaceship of all time has docked at Red Flush Casino – in the form of a new video slot game.
The Battlestar Galactica Online Slot went live at Red Flush today (5 December 2012).
"We are ecstatic about hosting the one and only Battlestar Galactica at our casino, and hope that our players enjoy the exciting new game as much as many of them enjoyed the TV series," said Red Flush Casino promotions manager Alex Roberts.
The Battlestar Galactica Online Slot pays homage to the Emmy award-winning Battlestar Galactica series which began airing in 2004. It was the latest in the super-successful Battlestar Galactica saga which began with the original show in 1978.
As with the famous NBCUniversal TV series, the story behind the game is that it is 150 000 years in the future. Humanity has been attacked and nearly destroyed by the evil Cyclons, which have laid waste to all human military spaceships, but one – the Battlestar Galactica. The game is an adventure with the Battlestar Galactica crew, made up of "Starbuck" Kara Thrace, Doctor Gaius Baltar, "Apollo" Lee Adama and the beautiful Six, as they fight the Cyclons and whatever else deep space throws at them as they try to find a new home for humanity.
The game, produced by Microgaming, is a 5 reel slot with a 243 ways to win payline design, which means higher chances of winning the juicy payout amounts on offer.
A number of bonus features are promised which players are not familiar with, including split Wilds, jumping reels, Ion Storms and much more.
The game also boasts a unique and complex structure which rewards the player for advancing not only in coins, but in content. The further the player advances in the game, the higher the "rank" they are awarded, and the higher their rank is, the more hidden Battlestar Galactica content is revealed to them.
Battlestar Galactica gives gamers the chance to relive the magic and the action of one of the most popular TV series of all time, and is sure to have fans and gaming aficionados alike in a thrall.
The Battlestar Galactica Online Slot is now live and is available for play to any Red Flush Casino players. Those who are not yet a member of the casino must sign up first in order to play.
For more information on the
Battlestar Galactica video slot
and other
casino games
, visit Red Flush Casino.
Contact
Red Returns
Sean Deville
1-888-885-4517

Contact