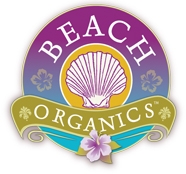 Cocoa, FL, December 07, 2012 --(
PR.com
)-- Organic bath and body products manufacturer Beach Organics Skin Care has announced the launch of a new e-commerce website for its extensive line of
certified organic and natural skin care products
.
On the new website, the company offers the following organic and natural products: deodorant, soap, shampoo, conditioner, bath salts, body powder, body lotion, body wash, body spray, body butters, sugar scrubs, lip balm, sunscreen, insect repellant for both humans and horses, and other organic specialty bath and body products. The company also manufactures a safe, natural shampoo and fur conditioner for dogs.
In addition to the new website, the company's organic skin care products are available in Brevard county, Fla., at selected boutiques, spas, wellness centers, and organic markets, as well as the company's headquarters in Cocoa.
"Our new site is up and running just as the holiday shopping frenzy is beginning," said Beach Organics president Susan Moore. "We anticipate an exciting holiday season and our new website makes it easier than ever for customers to view our products and shop safely and quickly."
As an alternative to controversial ingredients such as parabens, sodium lauryl sulfate, and phthalates, Beach Organics uses plant butters, natural oils, plant and flower extracts, essential oils, vitamins, and anti-oxidants. No products or ingredients are tested on animals.
Beach Organics Skin Care is a woman-owned Brevard county, Fla., company that manufactures a full range of organic bath and body products that are hand made in small batches using only natural and organic ingredients. The California Certified Organic Farmers organization has certified that Beach Organics meets the national organic standards established by the United States Department of Agriculture.