Valuation Results of the Stiftung Warentest for Trip Cancellation and Trip Interruption Protection of the AGA International SA, Munich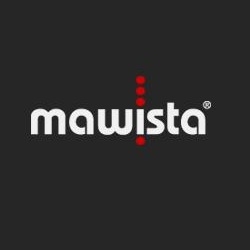 Wendlingen, Germany, January 23, 2013 --(
PR.com
)-- The AGA International, which is one of the most important partners of the insurance MAWISTA, is a member of the Allianz Group.
In the current financial test (Issue 2/2013), the AGA International has received extremely positive results from a study by Stiftung Warentest for trip cancellation insurance and interruption insurance.
AGA received "Very Good" in the Short & Concise tariffs, (the competitor, ERV received just "Good") and second or third place in the ratings of the providers by Stiftung Warentest.
In the category of annual insurance, the AGA even overtook the Würzburger, though in contrast to them, the AGA does not participate in the Ombudsman process. Here the AGA made it with a second place closely after Hansemerkur.
Allianz Global Assistance is the only insurer that received "Very Good", even though they are not a part of the Ombudsman process.
The improvements of benefits and the clear reference of insurance benefits, without any legal obligation of the AGA (such as reimbursement of additional fee of single room) has paid off well with regard to the results from Stiftung Warentest.
Positive reviews were received from the Stiftung Warentest for so-called vacation guarantee, under which the insurer on cancellation within the first half of the trip, receives full reimbursement of price.
A more detailed analysis will be made by the AGA in order to further improve the development beyond standard insurance conditions.
At the portals Ebookers, Expedia, Holidaycheck and Lastminute, the AGA received a "Good". The reason for "Good" and not "Very Good" is probably the deductible. MAWISTA compares the premiums and conditions of the AGA on the url:
http://www.mawista.com/reiseruecktrittsversicherung/
Besides they also compare the AGA to other market leading insurers such as the Hanse Mekur, URV and the ERV. MAWISTA welcomes the review of the Finanztest, as these lead to further improvement and clarity of policy conditions.
Contact
MAWISTA GmbH
Thomas Bezler
++49 (0)7024 469510
http://www.mawista.com

Contact