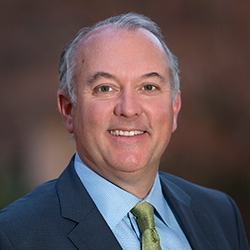 Austin, TX, January 29, 2013 --(
PR.com
)-- Craig Casselberry, founder and CEO of Quorum Public Affairs of Austin, Texas, was recently named by the Austin Business Journal (ABJ) as one of '20 politically-minded Austinites to know' for 2013. Casselberry was chosen along with 19 other who's who of Texas politics for his expertise in legislative advocacy and for his strategic relationships with elected officials, economic developers, business leaders, and investors.
According to the ABJ, Mr. Casselberry 'played a key role in the early development of the Texas Emerging Technology Fund' and is considered a 'go-to resource for many Texas businesses'. As a former aide to two Texas Governors, including current Governor Rick Perry, and as President of the Texas Coalition for Capital - a non-profit state-wide coalition of leaders supporting economic development - Mr. Casselberry has worked with stakeholders to enact legislation that has provided over 1 billion dollars in public-private capital investment programs for companies of all sizes. Mr. Casselberry currently heads Quorum Public Affairs, a full service public affairs firm that helps companies - both in-state and those wishing to relocate - navigate the intricacies of Texas rules and regulations, establish important business alliances, and optimize their opportunity for capital investment.
"It's an honor to be recognized by a leading business publication among a group of outstanding professionals," stated Mr. Casselberry. "While I'd like to think we've become a trusted voice for business in Texas, I think this recognition is based largely on the collaborative work we've done with our clients and stakeholders to support a business-friendly economic environment and making sure Texas remains an attractive place for entrepreneurs and small businesses to operate and grow."
Mr. Casselberry's recognition as one of Texas's leading politicos coincides with his preview of this year's legislative session in Texas CEO Magazine. In
Legislative Preview: A Guide to the 83rd Legislative Session for Texas Business Leaders
, Mr. Casselberry outlines the top issues of this legislative session including state taxes, economic development, education, and the growing demands on water, energy and transportation infrastructure. Casselberry has been involved in the last 14 state legislative sessions.
To learn more about Craig Casselberry and his Legislative Preview for the 83rd Texas Legislative Session, visit Quorum Public Affairs website at
www.QuorumPublicAffairs.com
.
About Quorum Public Affairs
Mr. Casselberry founded Quorum Public Affairs with a love for Texas politics and a passion for facilitating the public's involvement in state and federal public policy. Since its founding in 1994, Quorum Public Affairs has become synonymous with excellence and innovation in public affairs. Led by Mr. Casselberry, a 25-year veteran of Texas politics, including service to two Governors, one U.S. President, and numerous Fortune 100 companies, Quorum is dedicated to helping Corporate America direct the right message to the right audience to support their growth.