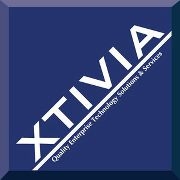 Colorado Springs, CO, April 09, 2013 --(
PR.com
)-- XTIVIA, Inc. announced today that XTIVIA's Virtual-DBA DB2 team leader, Brian Fairchild, will be presenting at the International DB2 Users Group (IDUG) 2013 North American Tech Conference in Orlando, Florida the week of April 29, 2013. XTIVIA will also be a vendor at the conference. Be sure to visit with XTIVIA during the conference to see how we can help meet your DB2 licensing and professional service needs. Brian Fairchild said, "There are a lot of great speakers at the conference this year, and I look forward to attending the sessions and meeting with other DB2 administrators and users."
Brian will be presenting a session titled "C11 - A DB2 LUW Fitness Plan" as part of the "DB2 for LUW – I" conference track. Brian's session is currently scheduled for Thursday, May 02, 2013. This presentation will show ways to reduce the storage and CPU that your DB2 LUW database uses. Brian will discuss logs and backup management, tablespace storage management, table value compression and maintenance, and new features in version 10 that help with storage management. He will also show a technique for finding SQL statements that use too many server resources. Along the way, characters and scenes from classic comedies will be shown and the audience can test their movie knowledge. Brian said "I look forward to presenting at the IDUG conference in Orlando this year. I hope to share some tips on how to limit storage and memory consumption on a DB2 system."
Brian has over 12 years of success and expertise in deploying enterprise database solutions, implementing scalable systems, and automating and improving critical processes. He supports many XTIVIA clients in the healthcare, manufacturing, banking, transportation, and retail fields through regular consulting engagements or under the Virtual-DBA Remote DBA service offering. Brian recently won the third place prize in the annual "DB2's Got Talent" contest and presented the XTIVIA webinar titled "The DB2 LUW Fitness Plan," which is available for replay on the XTIVIA website.
About IDUG: IDUG is the foremost independent, user-driven community that provides a direct channel to thousands of professional DB2 users across the globe. Their annual conference events feature the latest in DB2 technologies, networking opportunities, and the technical content you need to be successful.
About XTIVIA: XTIVIA is a 100% US-based technology solutions firm with demonstrated IBM DB2 technology expertise. We specialize in helping organizations fulfill their database, portal, and BI/DW technology needs through a variety of conduits. XTIVIA has been providing database consulting services since 1992 and remote database administration services since 1999. XTIVIA has established a proven, global reputation as a company that delivers cutting-edge, professional solutions to our clients' specific requirements, regardless of the complexity of the projects. XTIVIA's success has stemmed from a proven ability to deliver quality, professional services, allowing the client to leverage technology successfully, competitively, and profitably.