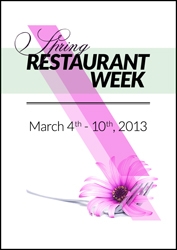 Nashua, NH, February 27, 2013 --(
PR.com
)-- Arena is a new sports bar with a cooked from scratch menu. Arena opened in October 2012. Owners Dennis Troso and Charles Koehler wanted to bring a new concept to the area.
"We knew combining a cooked from scratch restaurant with the area's biggest sports bar, outdoor patio and a world class nightlife venue would create mass appeal," commented Dennis Troso.
"We are excited to be part of Nashua's Spring Restaurant Week and we chose that week to launch our new menu. We hope that this will give us the opportunity to welcome and serve new customers and offer our regulars a nice discount," continued Mr Troso.
The newest Sportsbar in town has a great menu with daily specials and a large selection of draft beer. Sporting events are shown on the 50+ HD screens. There is a live sports ticker to give up to the minute action on sports all over the country.
"The concept is working. We are seeing a lot of repeat customers as well as new faces every week. Chef Dave, our food and staff are excellent. We have sports celebrities in for public appearances like Rob Gronkowski, Vince Wilfork of the Patriots and we have Milan Lucic from the Bruins coming in March – these events are great for everyone they attract a lot of families looking to have some fun," added Charles Koehler.
Arena also has pool tables and a nightclub for dancing and live music shows.
Sports Bar is open Mon- Fri – 3pm – 1am, Sat- Sun noon -1am
Night Club is open Wed-Thur 9pm – 1am, Fri – Sat 9:30 – 1am
About Arena
Arena is a hospitality and food service industry business operating at 53 High Street, Nashua, NH 03060. Its owners are Dennis Troso and Charles Koehler. Both owners have been in the industry for over 20 years and have built an impeccable reputation for delivering high quality products and services. Arena opened in October of 2012. Arena has plans to be active in community events and activities.