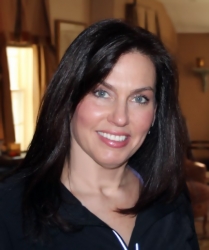 Hicksville, NY, March 06, 2013 --(
PR.com
)-- The Teen Health Coach, Linda Mandelbaum HHC AADP LE, will be headlining a free health, nutrition and weight loss workshop at the Hicksville Public Library on Long Island, New York, on April 2, 2013. The workshop is titled, "Weigh Less Live More."
Mandelbaum's seminar will extensively cover the following topics:
- How to End the Dieting Cycle
- Simple Ways to Live a Healthier Lifestyle
- Safe Tips for Dropping Pounds and Feeling Satisfied
- The Latest Nutrition Information on Losing Weight and Keeping it Off
"The purpose of this workshop is to explore ways to manage your weight by eating whole, nutrient-rich foods rather than dieting," explains Linda Mandelbaum.
Learning objectives for this workshop will be not only to identify techniques and diets that don't work and explain what does work, but will focus on mindful eating. Attendees are instructed to create three action items related to weight loss that they can then take home with them.
"My last speaking engagement at the Hicksville Public Library enjoyed a tremendous turnout and I look forward to returning and bringing this helpful information to the community," expresses Long Island's Teen Health Coach, Linda Mandelbaum.
Who: Long Island's
Teen Health Coach
, Linda Mandelbaum HHC, AADP, LE
What: Free "Weigh Less, Live More" Educational Health Seminar
When: April 2, 2013 @ 7PM
Where:
Hicksville Public Library
, 169 Jerusalem Ave., Hicksville, NY 11801 in the Community Room
For additional information please contact Roseanne Acosta at the Hicksville Public Library: racosta@nassaulibrary.org or call 516-931-1417.
About "The Teen Health Coach," Linda Mandelbaum, HHC, AADP, LE:
Linda Mandelbaum is a Certified Health Counselor, specializing in personal one-on-one health and wellness coaching for teens and adolescents. Her certification titles include: Holistic Health Coach and Lifestyle Educator, and membership with the American Association of Drugless Practitioners.
Her individual practice, The Teen Health Coach, offers private practice health and wellness coaching with offices located in Great Neck, New York. The focus is on a fully integrative approach to health and wellness, with a specialty in coaching adolescents and teens. The goal of The Teen Health Coach is to educate teenagers to fully understand that there are easy life choices to be made for improved health and happiness.
Visit
theteenhealthcoach.com
.