Consumers to Determine Who and What Gets Rated Next by TheRatingsGuy.com™
Consumers win when search engines fail: New company helps consumers find the best Website sooner with TheRatingsGuy.com. Launched in April, consumer website rates quality of other sites in popular lifestyle categories, with less than 3% making the grade.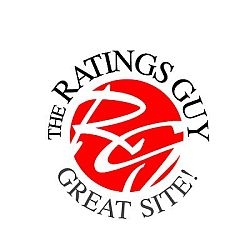 Belfast, ME, August 07, 2007 --(
PR.com
)-- The Ratings Guy announces today a Call for Nominations for consumers to name great websites. The new Call for Nominations is part of a continuing voluntary initiative to help consumers find and share websites that meet the grade for trust, quality and experience.
The Ratings Guy performs independent evaluation and reviews by objective researchers who identify Websites that excel in providing consumers with high quality, trusted, and experienced resources. Access to the complete listing of Great Sites is free and is found at "
http://www.TheRatingsGuy.com
."
The Ratings Guy now offers consumer-submitted nominations and ratings of current reviews in addition to its independent and objective review process conducted by researchers. The majority of past website reviews have been initiated by independent research librarians. Now, consumers are encouraged to nominate the sites they bookmark or the ones they trust and use the most. Nominations are free, and help build a better resource for the 80% of repeat visitors using TheRatingsGuy.com.
Consumer-driven on-line retailing is now 5% of all retail activity, and although its rate of growth has peaked from an overall rate of 25% in 2004 to an estimated amount of 9% by 2010 (as reported by Jupiter Research), previous year growth rates for apparel were 61%, pet supplies 81%, and books 40% (as reported by Forrester Research). With reports that many on-line experiences are blasé, finding great websites that support a more interactive experience is helpful to both the consumer and the retailer. Website operators should take note that consumers value a high quality experience but seem to be impartial about where their purchase takes place.
"With so many options available on the Web today, and search results polluted with sponsored and paid advertising, we are finding it more difficult to find the best among relevant sites. Our experience shows that less than 3% of websites make the cut," said John Morrow, company co-founder. "Search engine marketers bias search engine results using trickery and fees, making search one large Yellow Book of paid placement," he added. "Consumers tell us that they remain loyal to websites that exceed their expectations for content, product, service and innovation, it is our goal to continue to share a growing list of great websites with our entire user community."
The Ratings Guy was developed by a team, experienced in the consumer research and ratings field and frustrated with the search industry's inability to separate advertising from editorial. The company, led by Morrow reviews and rates websites across an array of popular consumer lifestyle information categories including: health & wellness, travel & leisure, house & home, animals & pets, food, kids, shopping and more. Morrow is best known for having created "100 Top Hospitals: Benchmarks for Success", the health care industry's first national hospital rating and benchmarking system.
The Ratings Guy is an independent and objective resource, supported by research librarians and researchers (the original search engines) who seek to identify those Web resources that provide users with exceptional quality, trust, and experience. The company uses a proprietary review methodology to test sites against its own benchmarks for transparency, accuracy, timeliness, functionality, trust and usefulness. For more information visit TheRatingsGuy.com.
Contact:
John Morrow, Principal
The Ratings Guy, LLC
Tel: 207-338-0440
Electronic Media Kit: http://www.theratingsguy.com/PressKit/presskit.html
http://www.theratingsguy.com
###
Contact
The Ratings Guy
John Morrow
207-338-0440
www.TheRatingsGuy.com
44 High Street
Belfast, Maine 04915

Contact