Women Get Empowered and Fast Track Professional Skills at Low Country Women's Conference
EWGA – the golf organization for current and aspiring business and professional women – whose vision is enriching women's lives through the game of golf will bring those efforts to focus at EWGA's Empower '13, the association's annual conference. It is being held May 8-11, 2013 at Westin Hilton Head Island Resort & Spa in South Carolina.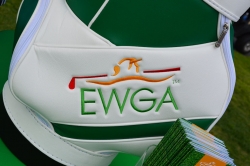 Palm Beach Gardens, FL, March 26, 2013 --(
PR.com
)-- Are you looking to elevate your brand? Be noticed? Get into the conversation? The Empower'13 Conference is designed to educate, motivate, inspire and connect professional women who happen to have a passion for golf from around the country.
Nationally renowned key note speakers, interactive breakout sessions and networking will headline the learning day activities on May 9 at the Executive Women's Golf Association's Empower '13 conference at Westin Hilton Head Island Resort & Spa.
A special experience is available for local professionals, who are interested in learning, elevating and enriching their professional skills on Thursday May, 9th. Activities begin with a Power Networking breakfast at 7:30 a.m., followed by a series of thought-provoking topics and discussions on wide-ranging subjects designed to educate and inspire. By the end of the day, participants will know:
· How to use body language signals to get what you want in business and life
· Techniques on what it takes to win
· How to set goals to achieve peak performance on and off the course
· How to utilize sports conversations to your business advantage
· How golf can be your health and wellness answer
· Fitness techniques to enhance mobility on the golf course
"While EWGA is an international women's golf association that connects women to learn, play and enjoy the game of golf for business and fun, this one day experience is designed to address the business elements needed to be successful. You will leave this conference with new skills you can implement immediately," says EWGA CEO Pam Swensen. "Participants will engage with award-winning speakers, experience innovative session formats, and form long-lasting business connections."
Pre- Registration is required. There is a special EWGA One Day Experience rate of $175.00 that covers all of the activities above including breakfast and lunch included. For registration, please email us at events@myewga.com. For additional details, call (800) 407-1477 ext. 19.
About EWGA:
As the largest women-focused amateur golf association in the U.S. with chapters in nearly every U.S. major market and corporate center, the EWGA has connected more than 100,000 working and professional women who share a passion for cultivating relationships and enjoying the game of golf. Offering a wide range of affordable organized golf activities and educational programs, this award-winning association has been driving social and networking opportunities for women through the game of golf since 1991. With EWGA Chapters located in more than 120 cities throughout the United States as well as in international locations including Bermuda, Canada, Italy and South Africa, EWGA members are active participants in hundreds of communities. For more information, visit www.ewga.com.
Contact
Clique PR & Marketing
Dina Allende
305 205 1058
www.MakeItClique.com

Contact
Multimedia
Complete the registration form and send it to us via mail or fax. Whether you already play golf for business or for fun, or need an environment to grow your skills or just learn the game and what it reveals about you - this one-day experience is a great start!