Law Offices of Alan C. Shafner Achieves Milestone Ruling on Hotels' Responsibilities
Shafner firm persuades Colorado Court of Appeals to rule that hotels must use reasonable care when evicting a guest if there is a foreseeable risk that the guest will suffer harm as a result of the eviction.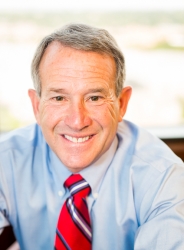 Denver, CO, March 28, 2013 --(
PR.com
)-- The Law Offices of Alan C. Shafner achieved a milestone victory in the Colorado Court of Appeals (Court of Appeals No. 11CA0363; City and County of Denver District Court No. 08CV1389) on behalf of a client who sustained grievous injuries in an automobile accident after she was allegedly wrongfully evicted from the Downtown Denver Westin Hotel in the middle of the night. In a groundbreaking opinion, the Court of Appeals held for the first time that a hotel or other innkeeper owes a duty to use reasonable care when evicting a registered guest.
The client, Jillian Groh, had booked a room at the Westin so that she and a group of friends would have a safe place to stay after spending an evening out on the town. Allegedly, after Ms. Groh and her friends returned to her room, Westin security personnel came to the door, entered the room without permission, and evicted Ms. Groh from the hotel; Westin personnel did so despite the absence of any noise complaints, even though members of the group repeatedly told Westin personnel that they were intoxicated and could not drive. Allegedly, following the eviction, Ms. Groh sustained devastating injuries while riding as a passenger in her PT Cruiser, which was being driven by another member of the group. The driver of the vehicle was allegedly legally intoxicated at the time of the accident.
Ms. Groh's parents, acting as her representatives, filed suit against the Westin and others, alleging that the Westin and its employees owed a duty to use reasonable care when evicting Ms. Groh. The trial court dismissed Ms. Groh's case. In a landmark opinion reinstating the suit, the Court of Appeals agreed that, while a hotel is legally allowed to evict a guest, it must use reasonable care in doing so when there is a foreseeable risk that the guest will suffer harm as a result of the eviction. The Court wrote, "We conclude that a hotel must evict a guest in a reasonable manner, which precludes ejecting a guest into foreseeably dangerous circumstances resulting from either the guest's condition or the environment."
"The Groh family and I are very thankful that the Court recognized that innkeepers have a responsibility not to evict their guests into circumstances where their guests are likely to be harmed," said Shafner after the opinion was announced. "The Grohs are looking forward to having their day in court."
Shafner anticipates that the case will proceed to trial in late 2013 or 2014, though an official trial date has yet to be established.
Contact
Law Offices of Alan C. Shafner
Jessica Warren
303-796-0555
www.shafnerlaw.com

Contact