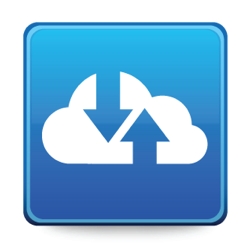 Irvine, CA, April 09, 2013 --(
PR.com
)-- Cloud File Sharing Service for Businesses a Reality with Drive2Go
Innovative Design, Centralized Administration and Military Grade Encryption Targets Enterprise Market
d2 Business Solutions, a leading Managed IT Service Provider, announced today the release of Drive2Go, a secure cloud file sharing and sync service.
Secure file sharing simplified. Did you know that nearly all files sent through e-mail servers are at risk of being obtained by hackers? In fact, the theft of intellectual property, fraud and damage of corporate networks cost corporations over a $1 trillion globally in 2008, according to ABC News. That may have been five years ago, but things have only gotten worse.
Now, with reports of foreign governments hacking into American databases to steal intellectual property - not to mention the e-mails of high ranking U.S. government officials being stolen - it seems that no one is immune to becoming a victim of dangerous hackers. When you consider those realities, sending sensitive business information through e-mail attachments seems much less secure - and Drive2Go appears like the sensible alternative.
Drive2Go allows you to:
- Easily access your documents anywhere
- Sync documents to any device
- Share large files typically blocked by email servers
- Securely access shared company data
- Centralize administration for IT admins
- Backup and restore files
Drive2Go is now available in 3 plans. 5 GB Free, 10 GB Starter for $10/user/month and 1 TB Business for $15/user/month. For more information on Drive2Go or to sign-up for a 60 Day Free Trial of any of the paid plans, visit:
http://drive2go.com/plans
About d2 Business Solutions
d2 Business Solutions (the company behind Drive2Go) is Southern California's Premier Systems Integrator & Managed Service Provider (MSP). They understand the complexities of today's businesses and create innovative solutions to empower them. With extensive experience working with small businesses and large corporations alike, they heavily focus on solutions that have industry specific compliance (HIPAA, PCI and Sarbanes-Oxley). They specialize in creating custom solutions that are cost-effective and able to meet the most demanding business objectives.
Go Ahead, We've Got IT Covered.
For additional information please visit our website at:
http://drive2go.com