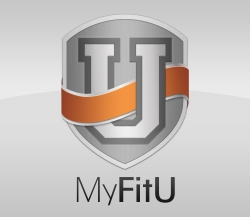 Nashville, TN, April 16, 2013 --(
PR.com
)-- Turn on the television, flip open a magazine, search the internet. Wherever we turn, we see our favorite celebrities and rock stars at their fittest, and we dream one day we too can afford our own personal trainers. Today, that dream becomes reality with the launch of My FitU™, created by Daniel Meng, one of the nation's most successful fitness coaches and trainer to the stars. Meng, known for helping to sculpt the bodies of Kenny Chesney, Rascal Flatts' Jay DeMarcus, Jake Owen, ESPN College Gameday analyst Kirk Herbstreit and many more, has designed a unique application that acts as a personal trainer, healthful eating mentor and weight loss coach all in one. My FitU gives members 24/7 access to Meng and his exclusive, cutting edge coaching services, no matter the time or place.
My FitU was born when Daniel realized that with technological advancements, he could work with each and every person interested in creating and achieving a healthy lifestyle. Night or day, wherever the place, whatever the schedule, situation or health goal, Daniel creates a custom plan for each individual. With the My FitU program, once members fill out their profile and answer questions about goals and schedules, Daniel will draw upon his most effective exercises, workouts and healthful eating recommendations. My FitU will then deliver a custom fitness program organized into a weekly calendar, which changes with each member, monitoring and updating progress as it motivates individuals to achieve new levels of each program.
"My FitU is perfect for the everyday man or woman who is looking to lead a healthy lifestyle, and unlike other fitness programs, My FitU is simple, affordable, educational and convenient," said Daniel Meng, creator of My FitU. "The best part is that My FitU is customized for each individual, no matter what your fitness level; and the program will continue to evolve in the future to keep you in the best shape of your life."
Whatever the fitness goals, My FitU empowers individuals to achieve success, and everyone has Daniel right by their side. A membership to My FitU provides a competitive advantage and includes hundreds of professional exercise videos, healthy recipes, personalized meal plans and shopping lists from Eating Well™, as well as safety videos, educational materials and an iPhone application. Most importantly, members gain access to Daniel's guidance, advice and philosophy around the clock.
For more information, visit https://MyFitU.com/.
About Daniel Meng
Daniel has been a certified personal trainer with the American Council on Exercise since 2001. Shortly into his training career, he began working with Kenny Chesney and has spent parts of 12 years traveling as Kenny's health coach. He has appeared in Men's Health, Country Music Magazine and Country Weekly, and was featured on TV specials chronicling Chesney's fitness transformation on CMT and FitTV.
Daniel's clientele grew large enough to prompt the opening of MŪV Fitness Coaching in March of 2009. Daniel believes there is no "one size fits all" program that works for everyone. He tailors each program to the specific needs of the individual using components of functional training, balance, core conditioning, cardiovascular training, traditional resistance training and nutritional guidance to form a "map" to a healthy body and lifestyle.
Daniel still occasionally travels with Chesney and has also worked with several other Nashville celebrities, including Rascal Flatts' Jay DeMarcus, ESPN College Gameday analyst Kirk Herbstreit, Jake Owen, Keith Urban, Eric Church, and up-and-comers Krystal Keith and Patrik Wayne. His passion and drive for helping others achieve success with their health explains why Daniel Meng has grown to be one of Nashville's elite trainers.