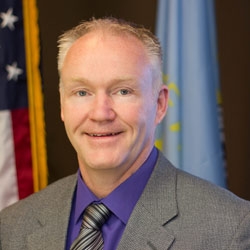 San Francisco, CA, April 15, 2013 --(
PR.com
)--
Todd Ossenfort
was instrumental in providing Pioneer Credit Counseling guidance during Citibank's review of the agency's application for grant funding under the bank's grant and community development reinvestment program.
Citibank provides funding instrumental in the administration of community and non-profit based programs. According to Citibank, the financial institution provides qualified investments and grants in the sector of community development including housing development and rehabilitation, home ownership counseling, small business development, job training, financial literacy, and social services.
After substantial review by Citibank's Grant Advisory Board, Todd Ossenfort, Chief Operating Officer of South Dakota based Pioneer Credit Counseling, is pleased to announce that Citibank has approved the agency's grant request.
Qualification for the grant was determined by information submitted from Pioneer Credit Counseling and evaluated based on Citi Card's discretion. "Citibank only awards grant funding to those agencies that demonstrate the highest standards for counseling and educational offerings in the Consumer Credit Counseling Industry," notes Todd Ossenfort.
Pioneer Credit Counseling will use the Citibank funds to enhance the agency's financial literacy programs and continue the agency's forward looking vision in the development of new products and services to enhance educational programs in the arena of debt reduction and debt counseling services.
Pioneer Credit Counseling must maintain compliance with a variety of laws in order to maintain their non-profit status. Citibank's grant is further affirmation that Todd Ossenfort and the team at Pioneer Credit Counseling continue to raise the standard in consumer focused financial literacy programs.
Citibank's ongoing support has helped countless indebted consumers find their way to financial stability through programs offered by Pioneer Credit Counseling. "The Grant will enable Pioneer to continue to serve the clients that are struggling financially and help those people get on the path to financial freedom. The Citibank grant will enable Pioneer Credit Counseling to continue to offer meaningful and helpful consumer credit counseling programs, support and related services," says Todd Ossenfort.
Pioneer Credit Counseling will receive funding on a quarterly basis based on approval from Citibank.
About Pioneer Credit Counseling: Pioneer Credit Counseling is a Non-Profit Organization, based in Rapid City, South Dakota. Pioneer is dedicated to providing credit counseling services to individuals and families facing financial difficulties in addition to providing outreach based services in the field of credit and debt education nationwide. To learn more about Pioneer visit www.pioneercredit.com or contact the above captioned agency regarding media inquiries.