Hickory Brass to Feature the Music of Composer John Williams in Paoli on "International Star Wars Day"
Hickory Brass performs a concert of classical, popular and jazz favorites at a free concert at Paoli Presbyterian Chruch on Saturday May 4th 2013 at 7:30pm. Selections include a tribute to composer John Williams in honor of International Star Wars Day.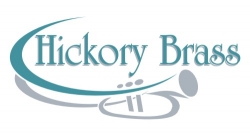 Paoli, PA, April 17, 2013 --(
PR.com
)-- Imagine a person with a lisp uttering the famous line "May the force be with you" from Star Wars and you'll understand why May 4th has become widely recognized as "International Star Wars Day" (May the fourth be with you). In honor of this classic movie, it's iconic music, and in support of those who endure the daily struggle of living with a speech impediment, the six piece brass and percussion ensemble, The Hickory Brass will present a concert featuring the music of John Williams on May 4th 2013 at Paoli Presbyterian Church. Also featured in the program will be music from a wide range of composers including Mozart, Rossini, Scott Joplin and Stevie Wonder.
"The great thing about a brass ensemble concert is the infinite range of musical possibilities to program." states Bob Wagner, trumpeter and leader of the group. He continues, "Over the course of history, brass instruments have been featured in a wide range of musical styles. From a horn concerto written by Mozart, or the trumpet fanfares made famous by radio/TV/movie characters, or in a chart-topping funky horn line from a Stevie Wonder hit, brass instruments have always helped to create lasting musical memories. We're excited to perform these classic themes, tell the stories, and recreate some of the greatest musical moments from history in our own unique way."
Admission to this family friendly concert is free, a free-will offering will be accepted and appreciated.
Concert of classical, jazz and popular favorites for brass and percussion
Hickory Brass
Paoli Presbyterian Church - 225 South Valley Road Paoli, PA
Saturday May 4th, 2013 - 7:30 pm
Free will offering accepted
About Hickory Brass
From the Renaissance to present day. From the concert hall to the jazz club. From the church to the movie screen. The Hickory Brass entertains audiences with humor and excitement by featuring music that spans over 400 years. Whether performing high energy jazz, soulful ballads, or noble classics, the Hickory Brass creatively arranges each musical number to tell a story. These stories are woven into a program designed to give the listener a window into the power of music to create a deep and substantial connection to the people, places and events that shape our history.
The Hickory Brass is a collection of the Philadelphia area's finest and most accomplished brass musicians. Each performer brings decades of performance experience and professionalism to the concert stage including appearances with the Philadelphia Orchestra, Philadelphia Opera Company, Philadelphia Ballet, Reading Symphony, and Reading Pops.
As an ensemble, the Hickory Brass has been featured throughout the region including appearances at Bethlehem's Musikfest, the Reading Public Museum as well as NBC 10's tribute to Memorial Day. The Hickory Brass has also participated in several collaborations with local choral and dance ensembles including the Brandywine Singers, the Brandywine Ballet and Abington Choral Club.
Hickory Brass is managed and operated by Jump City Music Inc.
About Jump City Music Inc.
Jump City Music is a Philadelphia based musical performance and talent agency that tirelessly seeks to identify and promote performance opportunities for many of the area's working musicians. By partnering with local churches, theaters, community groups and schools, Jump City Music is able to connect professional musicians and artists who, through devotion to the mastery and performance of their craft, provide the highest caliber musical performance possible to those who are searching for the experience.
Contact
Jump City Music Inc
Bob Wagner
866-855-4340 x703
http://HickoryBrass.com

Contact