Cincinnati Optometry Practice Adds Optometrist
Cincinnati Optometrist Cheryl Adams joins Madeira Optical, a Cincinnati Optometry practice and optical shop. Dr. Adams brings experience in pediatric and family eye care.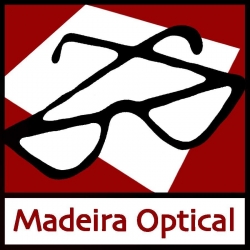 Cincinnati, OH, April 26, 2013 --(
PR.com
)-- Madeira Optical announces the addition of Cincinnati native Cheryl Adams to our group optometry practice. Dr. Adams will be Joining owner Dr. Malinda Pence and associate Dr. Jennifer Kritzer. Dr. Adams started her career as a pediatric and binocular vision resident at the Illinois Eye Institute, where she provided comprehensive eye exams to infants and children, evaluated, managed and treat children with strabismus, amblyopia and binocular vision disorders and conducted weekly patient rounds at the University of Chicago Duchossois Center for Advanced Medicine Pediatric Department. Dr. Adams went on to be a Clinical Instructor in pediatric and binocular vision at Illinois Eye Institute. Dr. Adams is a registered InfantSEE provider.
"We are very excited to have Dr. Adams join our staff," said Madeira Optical owner Malinda Pence. "She brings excellent pediatric optometry experience that is a great fit our large pediatric patient base. Dr. Adams clearly shares our preference for a local multi-generation family practice setting."
Dr. Adams has also practiced at several group practice settings in the Chicago and Cincinnati areas, including the Northwest Optometric Association. She is a graduate of the Illinois College of Optometry and holds an undergraduate degree from Ohio University.
For more information about Dr. Cheryl Adams or Madeira Optical, please visit http://www.madeiraoptical.com
Madeira Optical was formed in 1956 and is a Cincinnati optometrist's office and optical shop with a large selection of eyewear, sunglasses and contact lenses. Madeira Optical's family practice encompasses comprehensive eye exams, pediatric eye exams, contact lens evaluations and treatment of eye diseases. Our doctors manage pediatric through senior vision care, including diagnosis, treatment and co-management of eye diseases. Madeira Optical features eyewear and sunglass frame collections from Kate Spade, Lafont, Lindberg, Maui Jim, Oliver Peoples, Ogi, Prodesign Denmark, Silhouette Rimless and other quality eyeglasses.
Contact
Madeira Optical
Malinda Pence
513-561-7076
www.madeiraoptical.com

Contact