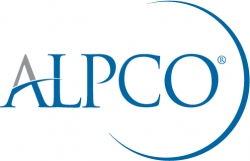 Salem, NH, May 07, 2013 --(
PR.com
)-- ALPCO and Cisbio Bioassays recently signed an exclusive distribution agreement to supply the Cisbio RIA product portfolio in the United States. Among these products is a Direct Renin RIA which allows for the direct measurement of Active Renin, and is the only FDA registered manual-based Renin assay currently on the market. ALPCO will also offer a number of other products from Cisbio, including assays for Diabetes & Obesity, Endocrinology and Metabolism research.
"We're very pleased to offer the Cisbio RIA product range here in the US. There are truly some unique testing solutions in the menu that we're excited to bring to market," explains ALPCO's President, Sean Conley. "This Renin assay has been the only commercially available FDA Registered, manual-based test for Direct Renin measurements, so it's a nice addition to our existing diagnostic portfolio."
Suzanne Graham, Head of Marketing and Sales Support for Cisbio comments, "On behalf of Cisbio, I am very excited to announce our radioimmunoassay distribution agreement with ALPCO in the US. Due to the breadth of RIA products offered by ALPCO, we strongly believe that that this will allow our customers a streamlined approach in ordering and support."
About ALPCO
ALPCO (American Laboratory Products Company) was founded in 1991 as a provider of immunoassay kits for the North American research markets. ALPCO's mission is to offer unique product solutions that appeal to a diverse set of customer needs, while providing exceptional customer service and product support.
www.alpco.com
About Cisbio
Headquartered in the South of France, Cisbio is a world leader in biomedical technology—specifically, in vitro medical diagnostics and the radioactive marking of molecules used in nuclear medicine therapy and imaging. Cisbio is also at the international forefront for the in vitro screening of new drugs for the pharma and biotech industries, thanks to its HTRF® technology. Their products are used in several fundamental fields of medicine including oncology, cardiology, rheumatology, pneumology, and endocrinology.
www.cisbio.com