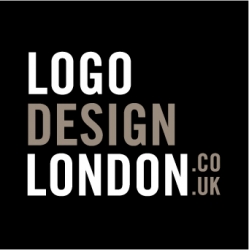 London, United Kingdom, May 16, 2013 --(
PR.com
)-- Logo Design London are happy to announce that as one of the leading UK logo design agencies in London – Logo Design London's website has now been re-launched with a number of new services on offer.
Today any business working with
LogoDesignLondon
can not only have all of their branding taken care of but can also could have their SEO-friendly website designed & developed, business stationery & high quality business cards printed and all products & staff photographed at their high-end London City based photography studio - all done in-house and with a quick turnaround.
Logo Design London creative director Martin Christie has said that "The idea behind a full re-launch was a natural decision for a business of this nature. Many businesses that are looking in to re-branding are often require printing, website re-launch and photography services – all of which we are now able to offer to them today. Having partnered with a reputable London SEO agency -
SEOPlus.co.uk
we are now also able to offer SEO and Social Media services that will help any business to have a right start and gain an online visibility so many businesses are now in need of."
He also adds that "Logo Design London website re-launch has also been introduced to improve sociability and user-friendly website visitor experience that all of our visitors will now get with an introduction of onsite Blog, News and design Article sections that users could frequently contribute and refer to, comment on and share."
For more information about LogoDesignLondon please visit their new website at http://www.logodesignlondon.co.uk
About Logo Design London:
Logo Design London is frequently featured in online and off-line press and media and is one of the most highly recommended logo design agencies in the UK. Logo Design London provides a high quality logo design, stationery design and corporate identity services to clients in the UK and word wide. Their clients range from small to large businesses within all kind of industries from restaurants, TV programmes and finance to interior design, property and building companies.
For more information about www.LogoDesignLondon.co.uk visit their Facebook page (https://www.facebook.com/logodesignlondon) that features latest work and posts on logos and design and follow them on Twitter at @logodesignl
For questions and enquiries please get in touch with Logo Design London's Creative Director Martin Christie at enquiries@logodesignlondon.co.uk or Call: +44 (0) 7887 853272