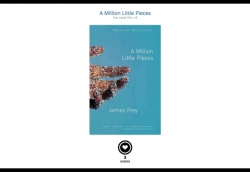 New York, NY, May 21, 2013 --(
PR.com
)-- On Sunday, Coverlist was named a finalist at the first-ever
Publishing Hackathon
. The web application is a book list built for visual book discovery. Coverlist will go on to pitch at the Book Expo in New York on May 31.
Judges said Coverlist was well-designed and addresses the importance of book covers to book marketing. The book list displays the cover art from curated iconic, new and popular books.
"The cover doesn't always tell you what a book is about, but it tells you how the book will make you feel," said Danielle Fankhauser, Coverlist representative and hackathon participant. "Buying a book is an emotional decision and the experience of wandering around a bookstore has not been replicated on the internet."
Coverlist's
book list
enables book discovery, which was the focus of the hackathon. The event invited digital designers, engineers, programmers, and entrepreneurs to work in teams to develop new approaches to digital book discovery. More than 30 teams were challenged to ideate a project, design and code a prototype to demo in front of an audience, all in 36 hours.
There were a total of six finalists at the Publishing Hackathon which will go on to compete at Book Expo, North America's largest gathering of book trade professionals, after which a winner will be awarded $10,000 and earn a chance to pitch to Ari Emanuel, Co-CEO of William Morris Endeavor. The hackathon took place at coworking space The Alley NYC.
About Coverlist:
Coverlist is a book list where you can find your next book. The book list is updated weekly with recently released books, popular books and iconic books. On Coverlist, go ahead, judge a book by its cover.