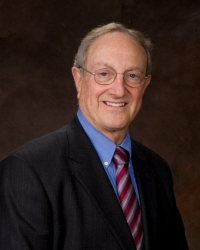 Birmingham, AL, June 07, 2013 --(
PR.com
)-- John S. Gould, MD of Birmingham, Alabama has been included in the Strathmore's Who's Who Worldwide Edition for his outstanding contributions and achievements in the fields of healthcare and education.
About John S. Gould, MD
Dr. Gould has over 42 years in the healthcare and education fields. He is a Professor and Chief of Foot and Ankle at the University of Alabama at Birmingham, and former Chairman of Orthopaedic Surgery at the Medical; College of Wisconsin. Dr. Gould specializes in hand, microsurgery, and reconstructive foot and ankle surgery. He has a special interest in nerve problems and total joint replacement for arthritic ankles. Dr. Gould served on the UAB faculty 1975-1986, 2006-present; and the Wisconsin faculty 1986-1996. He received the Outstanding Southern Orthopaedist Award, the Navy Commander Medal and the Academic Achievement Award from the University of Vermont Alumni Association. Dr. Gould has published four books, was Editor-in-Chief of Microsurgery and the American Journal of Orthopaedics, is the American Editor of International Orthopaedics, and Section Editor of the Orthopaedic Knowledge Online Journal. He is a past president of the American Orthopaedic Foot and Ankle Society, Mid-America Orthopaedic Association, Clinical Orthopaedic Society and the Alabama Orthopaedic Society. Dr. Gould obtained an A.B. at Harvard College in 1960, M.D. at the University of Vermont, College of Medicine in 1964, served an Orthopaedic Residency at the University of Pittsburgh and a Hand Fellowship at Duke University. He has been married to Sheryl since 1965. They have 4 children and 7 grandchildren.
About Strathmore's Who's Who Worldwide
Strathmore's Who's Who Worldwide highlights the professional lives of individuals from every significant field or industry including business, medicine, law, education, art, government and entertainment. Strathmore's Who's Who Worldwide is both an online and hard cover publication where we provide our members' current and pertinent business information and is also a biographical information source for thousands of researchers, journalists, librarians and executive search firms throughout the world. Our goal is to ensure that our members receive all of the networking, exposure and recognition capabilities to potentially increase their business.