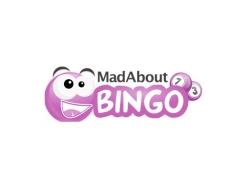 Widnes, United Kingdom, June 06, 2013 --(
PR.com
)--
Madabout Bingo
, the UK's leading online bingo comparison site, is once again inviting you to join them on their official Twitter and Facebook pages. The Twitter and Facebook pages already boast thousands of fans eager to keep up to date with the latest bingo deals from around the web and benefit from detailed, independent reviews provided by the recently revamped website madaboutbingo.com
The Twitter account provides followers with instant access to the best deals available online and also provides real time customer service enabling followers to ask any questions to the helpful Madaboutbingo.com staff. Ask them any questions you may have using the hash tag @ukonlinebingo. Not only will followers be able to keep up to date with the latest offers and chat with the friendly Madabout staff, but will also be the first to hear about competitions ran by leading bingo sites. Followers will also be able to hear first about promotions and competitions ran by madaboutbingo.com, with a host of prizes up for grabs for the lucky followers.
Join the thousands of madaboutbingo.com fans on Twitter and Facebook and become a member of the MadAboutBingo community to benefit from brilliant offers and a chance to win some fantastic prizes. Follow Madaboutbingo on Twitter
www.twitter.com/ukonlinebingo
and tell them how mad you are about bingo in 140 characters using the hash-tag @ukonlinebingo for your chance to win £100 worth of shopping vouchers, alternatively sign up to the monthly e-newsletter on the Madaboutbingo homepage.
www.madaboutbingo.com
continues to work tirelessly to bring the best bingo deals to the attention of bingo fans on a daily basis. Bingo fans can find honest, independent bingo reviews on the website and now on the official Twitter page @ukonlinebingo. If you know of a bingo site that hasn't been reviewed by the Madaboutbingo.com team let them know by emailing contact@madaboutbingo.co.uk.
For more information regarding Madaboutmedia Ltd or www.madaboutbingo.com, please email contact@madaboutbingo.co.uk.