ALPCO to Distribute NAG Assays from PPR Diagnostics
New distribution agreement allows ALPCO to distribute NAG assays from PPR Diagnostics.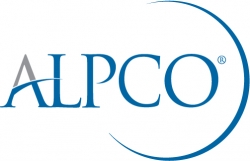 Salem, NH, June 13, 2013 --(
PR.com
)-- ALPCO and PPR Diagnostics Ltd. recently signed a distribution agreement providing ALPCO the rights to distribute PPR's line of NAG assays exclusively in North America and non-exclusively to the rest of the world. PPR Diagnostics' N-Acetyl-ß-D-Glucosaminidase (NAG) assays are FDA registered for In Vitro Diagnostic use with serum or urine samples and are available as reagent sets which can be run manually or on automated systems.
N-Acetyl-ß-D-Glucosaminidase (NAG) is a well-recognized, non-invasive early marker of acute kidney injury, nephrotoxicity and the progression of renal disease. If not recognized early, renal disease can result in the deterioration of renal function, leading to renal failure which then necessitates kidney dialysis or transplantation in patients.
"We're excited to enter into this agreement with PPR Diagnostics," says ALPCO President, Sean Conley. "Their line of NAG reagents will prove beneficial to our routine clinical customers interested in testing solutions for the diagnosis and treatment of renal disease."
"We are delighted to work with ALPCO as our distribution partner for the range of IVD NAG assay kits and controls we have developed," says PPR Diagnostics Managing Director Prof. Bob Price. "We look forward with enthusiasm to a successful collaboration with ALPCO."
About ALPCO
ALPCO (American Laboratory Products Company) was founded in 1991 as a provider of immunoassay kits for the North American research markets. ALPCO's mission is to offer unique product solutions that appeal to a diverse set of customer needs, while providing exceptional customer service and product support.
www.alpco.com
About PPR Diagnostics, Ltd.
Located in London, England, PPR Diagnostics is a developer of fine chemicals and various microbiology research products. Their development of novel chromogenic substrates and media gained them two SMART Funding Innovation awards. The company is currently developing a rapid point of care urinary tract infection test.
www.pprdiag.co.uk
Contact
ALPCO Diagnostics
Kelly Scribner-Doering
1-800-592-5726 x222
www.alpco.com

Contact