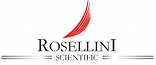 Dallas, TX, June 19, 2013 --(
PR.com
)-- Rosellini Scientific is pleased to report the acquisition of Grey Owl Dental, LLC. Terms were not disclosed. The company will be operating under "Rosellini Scientific, Dental Division." The acquisition enables Rosellini Scientific to deliver full-service dental care to nursing home patients in addition to providing a single point of contact for clinical products and services for rehabilitation health care facilities.
In the Dental Division of Rosellini Scientific, each dentist is fully equipped with high tech, mobile and wireless equipment and all therapy is still delivered entirely at the nursing home. Delivering care in this way ensures convenient access to preventative oral care. It also saves the nursing homes time and money while providing a service that is scientifically linked to decreased hospital admissions from pneumonia and heart disease.
"Rosellini Scientific specializes in the development and delivery of mobile, networked biomedical solutions. We hope to expand on Grey Owl Dental's core ability of mobile dental management to provide a single source for decisions concerning mobile healthcare delivery in dental, optometry, audiology, podiatry and physical therapy to nursing home administrators," explains President Emily Rosellini, MD. "We are experts in on-site dentistry, providing mobile equipment, scheduling and billing solutions for providers. In addition, Rosellini Scientific offers a full-range of services directly tailored to Long Term Care facilities which include: clinical engineering and a vast array of both medical equipment and supplies. "
With proprietary "in-sourced" healthcare technology management programs, Rosellini Scientific expects to enable nursing homes to meet all requirements associated with annual dental assessments, optometry, audiology and podiatry needs. The Company expects to serve as an expert consultant in the design of the offering of physical therapy services for the home and can serve as single source provider for nursing home supplies and biomedical equipment assessment and repair.
"As hospitals prepare to face readmission penalties in October, experts are making the case that nursing home specialists are the change-agents who will improve the care of nursing facility residents and lower re-hospitalization rates. Rosellini Scientific is the best in the biomedical services field and acquiring Grey Owl Dental makes us the pre-eminant source for the complete suite of mobile healthcare delivery," said Chuck Schwandt, Director of Business Development.