Domaine Serene Takes All Six Top Spots in a Blind Tasting Against Some of Burgundy's Finest
Is There a New Benchmark in World-Class Chardonnay?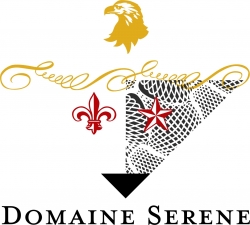 Dayton, OR, July 01, 2013 --(
PR.com
)-- Fifteen wine professionals from some of America's best restaurants, resorts, fine wine establishments and distribution companies gathered at Domaine Serene on Saturday, June 22, 2013 at 11 a.m. for a double-blind tasting of world-class Chardonnays. The tasting consisted of one flight with six white wines from the 2005 vintage and another flight of six wines from the 2010 vintage. The attendees were not given specifics about location or vintage of the wines and were asked to rate the wines with either a +1, 0 or -1 rating in the categories of color, aroma, complexity, concentration of flavor, balance and finish for each wine.
As the wines were unveiled, the esteemed group learned two things that they had not suspected. The surprising results revealed that six of the wines represented some of Burgundy's most prestigious Grand Cru and Premier Cru vineyards and that six of the wines were Domaine Serene Chardonnays. The results also opened the eyes of the judges as the wines were revealed in order of overall score, highest to lowest. Topping the flight of 2005's was Domaine Serene "Etoile Vineyard" Chardonnay as the overwhelming favorite of the first flight with 65 points, followed by a tie for second between the 2005 Domaine Serene "Clos Du Soleil" and 2005 Domaine Serene "Côte Sud Vineyard" Chardonnay, each with 46 points. The most talked about wine of the day was certainly the 2010 Domaine Serene "Evenstad Reserve" Chardonnay which placed first in the 2010 vintage flight with 72 points. Next was, the 2010 Domaine Serene "Côte Sud Vineyard" Chardonnay with 68 points in 2nd place and the 2010 Domaine Serene "Etoile Vineyard" Chardonnay took 3rd place with 39 points. Speculation during the tasting on the top rated wine (Domaine Serene's 2010 "Evenstad Reserve" Chardonnay) was interesting and included quotes such as, "Old world in style and well balanced with good acidity and elegant and refined on the palate."
The tasting was designed to be educational while allowing important members of the wine trade to provide qualitative feedback to Domaine Serene's winemaking team. "We are always challenging ourselves and looking for ways to reach the next level of quality with our wines. As such, we didn't want to waste the opportunity to tap into the extensive expertise of this group by asking for their feedback on our wines. While we are confident that our wines can compete with the best Chardonnays in the world, I was really pleased to have taken all six top spots in this tasting." –Ken Evenstad, Proprietor of Domaine Serene
Flight 1 Results
· 1st place with a score of 65: 2005 Domaine Serene "Etoile Vineyard" Chardonnay- $45
· 2nd place (tie) with a score of 46: 2005 Domaine Serene "Côte Sud Vineyard" Chardonnay and 2005 Domaine Serene "Clos du Soleil" Chardonnay- $45
· 3rd place with a score of 30: 2005 Michel Coutoux Puligny-Montrachet Les Referts Premier Cru- $95
· 4th place with a score of 26: 2005 Philippe Chavey Puligny Montrachet Les Folatieres Premier Cru - $56
· 5th place with a score of -4: 2005 Domaine Buisson-Charles, Mersault Bouches-Chères Premier Cru - $80
Flight 2 Results
· 1st place with a score of 72: 2010 Domaine Serene "Evenstad Reserve" Chardonnay- $55
· 2nd place with a score of 68: 2010 Domaine Serene "Côte Sud Vineyard" Chardonnay- $65
· 3rd place with a score of 39: 2010 Domaine Serene "Etoile Vineyard" Chardonnay- $65
· 4th place with a score of 34: 2010 Domaine d'Ardhuy Puligny-Montrachet Sous le Puits Premier Cru - $85
· 5th place with a score of 27: 2010 Domaine Louis Latour Corton-Charlemagne Grand Cru - $135
· 6th place with a score of 20: 2010 Maison Roche de Bellene Mersault Vieilles Vignes - $65
Contact: Nicole Pattalochi
503-864-4600
Nicole@domaineserene.com
Contact
Domaine Serene
Nicole Pattalochi
503-864-4600

Contact