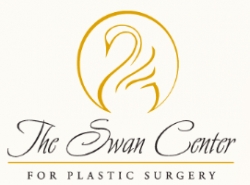 Alpharetta, GA, July 09, 2013 --(
PR.com
)-- The cost of plastic surgery is an important concern for prospective patients, as an elective surgery it is not covered under health insurance. Dr. Joseph Bauer of The Swan Center for Plastic Surgery shares some of his advice regarding the costs of surgery, as well, as how to find the right surgeon for you.
The average cost of liposuction ranges from $3,000 to $7,000 depending on the number of areas being treated in the surgical plan.
The cost of your surgery includes physician fees, operating room charges, where your surgery takes place, and anesthesia fees. While many surgeons offer complimentary consultations, you should be prepared to pay a surgery deposit to schedule and secure your surgical appointment.
"The best way to approach finding a surgeon is to consider the surgeon's qualifications before looking at the price," says Dr. Bauer. "This helps to ensure your health and safety as much as it helps you pursue your personal aesthetic goals."
In 2012, the American Society of Plastic Surgeons began a public service announcement campaign warning prospective patients of the dangers of working with unlicensed professionals or surgeons without board certification in plastic surgery. With the rise in cultural acceptance, more and more physicians (not board certified in plastic surgery) are offering plastic surgery for much less than their board certified plastic surgeon peers. While it is legal for an Ear, Nose, and Throat doctor to perform an aesthetic rhinoplasty, their level of proficiency is most likely less than that of a plastic surgeon. The final results may disappoint the patient. There are also unlicensed practitioners offering procedures. This has resulted in serious health risks complications. This applies to practitioners abroad as well, especially in countries with more lenient government regulation.
Dr. Bauer comments, "Patients are looking for the best possible results and the most reassuring experience. In general the fees for most board certified plastic surgeons are comparable."
While cost is understandably a concern, it should not compromise safety or results. Today, there are several ways to make plastic surgery more affordable. Many practices take major credit cards, and work with lenders like CareCredit, a company that works specifically with loans for medical expenses. These different options give patients the ability to have surgery while making low monthly payments with low, reasonable rates.
"With procedures such as liposuction, it is important to weigh the pros and cons because it is an investment in yourself," suggests Dr. Bauer. "We're available to speak with patients about their goals, their expectations, and their lifestyles to help determine that the surgical procedure is right for them."
For more information about liposuction or how to finance plastic surgery, prospective patients can contact The Swan Center for Plastic Surgery at (770) 667-0904. The practice also has information on their full line of treatments and procedures featured on their website at http://www.swancenteratlanta.com. The office is located at 4165 Old Milton Parkway, Suite 200 East in Alpharetta, GA 30005.
About The Swan Center
The Swan Center for Plastic Surgery
is a leader in the aesthetic industry specializing in surgery of the breast, body and face. The Swan Center for Plastic Surgery's on site operating facility, Alpharetta Aesthetic Center is accredited by the Joint Commission on Accreditation of Healthcare Organizations (JCAHO). The Joint Commission is an independent, not-for-profit organization; and is the nation's oldest and largest standards-setting and accrediting body in health care, focusing on patient safety and quality of care. The plastic surgeons at The Swan Center are board-certified by the American Board of Plastic Surgery, among a multitude of further professional accomplishments.
To learn more, visit the Swan Center for Plastic Surgery at 4165 Old Milton Parkway, Suite 200 East, Alpharetta, GA 30005 or online at http://www.swancenteratlanta.com. The practice is available at (770) 667-0904, (800) 816-1057 or via email at info(at)swancenteratlanta(dot)com